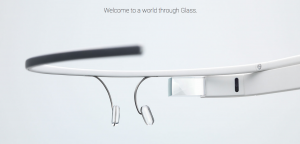 Although Google Glass won't be available to the public until 2014, many people already speculating what it will look like. Currently, there are about 1,000 individuals tasked to test its prototypes. Although some people see Google Glass as the next best thing in this digital age, there are also those who find it scary.
A software engineer, Dan McLaughlin had been testing Google Glass for quite some time now. He is both surprised and excited about the possibilities of using the Glass. He said that he has a lot of ideas in mind on what applications can be helpful with this intimate device. He is, however, apprehensive on how Google Glass can be used by those people who wear eyeglasses. Currently, there is a team developing a Glass version for this group of people. On the upside, McLaughlin likes the convenience and ease of use the Glass offers. Google Glass can be used as a camera. As such, there is no need to search for the camera app on the mobile phone.
On the other hand, senior editor Mark Kaelin sees Google Glass as a new device for those people who want to read every mail and text message compulsively. With this device, these individuals don't need to have their mobile phones on one hand. Kaelin fears that Google Glass will just create a lot of rude and annoying people who use devices to talk in public with the other party at the other end of the line. He believes that Google Glass will just justify social reclusiveness.
According to Big Brother Watch Director Of Privacy Campaign Group Nick Pickles, although the people think of ourselves as Google customers, they are however Google's product with advertisers as Goggle's clients where it generates about 96% of its revenues. Although Google offers free services, it offers another different service if people don't want the current deal. Google Glass suggests various services through the choices of other people using it. According to Pickles, whatever Google Glass sees will be used and stored for its various applications. The data can be sold to those willing buyers.
Georgia Institute of technology Professor Thad Starner believes that a properly designed Google Glass can be beneficial to its users so that they can pay close attention to the world outside of the virtual world. It is possible to reduce the time to access important information through the Google Glass. According to Starner, the Glass can help the user's senses as well as his mind and voice because it isn't as socially intrusive as a mobile phone, laptop, or desktop.