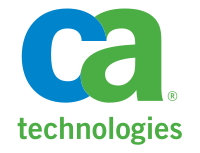 by Andi Mann
Despite the inclination to wait until all of the cloud's kinks have been worked out, holding off on cloud initiatives until the industry matures won't guarantee success. The fact is, the greater an organization's experience with cloud, the greater the benefits. This is one of the key findings in CA Technologies' "TechInsights Report: Cloud Succeeds. Now What?," a new study that queried 542 organizations in the United States and Europe using various types of cloud for at least one year or more.
It may not be a huge surprise that more experience ensures more success. After all, using the cloud gets easier over time, and companies learn what works and what doesn't. But a closer look at the findings reveals some interesting insights. For example, the performance and scalability of Infrastructure as a Service (IaaS) has exceeded the expectations of 71 percent of survey respondents who have been using cloud computing for four or more years. That figure drops considerably among those who have been using cloud for less time. In fact, only 22 percent of respondents using cloud computing for one year said IaaS' performance and scalability have exceeded their expectations.
Analysis of this finding leads to the conclusion that the more experienced cloud users are able to set real expectations and achieve results against cloud's hype, and manage the difference therein. They also have a more mature perspective on the types of applications that work best in a cloud environment and have feasible objectives for their cloud initiatives.
I'd add that we have reached the point where companies realize they need to be more structured in how they bring cloud into their organizations. Much of what companies have done in the cloud so far is what I call "cowboy projects," done by the seat of the pants in a very informal manner. The survey shows that companies have done fantastically well with this approach, but it's also holding companies back from being able to go all in with the cloud. They need the structure that a more mature approach to the cloud can bring. In fact, this is one of the key findings from my book "Visual Ops – Private Cloud" in which formal processes and structures are necessary in order to create institutional knowledge, and in turn deliver success.
Similarly, we also found that this formal approach applies to management systems as well. This notion was supported by the survey in which the experienced cloud users shared an important lesson learned: IT management is essential. According to the study, experienced respondents were between 1.5 and 2 times as likely to say that IT management capabilities such as identity management, service automation, and service level management were critical to future cloud success.
As you begin implementing cloud, and especially as you move from pilots to production, take a closer look at IT management, and in particular advanced technologies that provide end-to-end service automation and integrate availability and performance. Other critical management tools are those designed to accelerate software development for cloud, manage identity and access, enable single sign-on to enterprise and cloud apps, provide backup and recovery, manage service levels on components both within and beyond the cloud, and switch between different cloud service providers. Cloud migration assistance from your provider is also essential.
The real gem in this study is that cloud's working. It's a success. For companies with experience, cloud computing is now offering superior performance and scalability, leading to innovation, reduced time to market and competitive advantage. But you are never going to get there until you start.
Andi Mann is vice president of Strategic Solutions at CA Technologies. With over 20 years' experience across four continents, Andi has deep expertise of enterprise software on cloud, mainframe, midrange, server and desktop systems. Andi is a co-author of the popular handbook, 'Visible Ops – Private Cloud'; he blogs at 'Andi Mann – Übergeek'

Also read: 'How to Use the Rogue Cloud to Innovate the Right Cloud'.