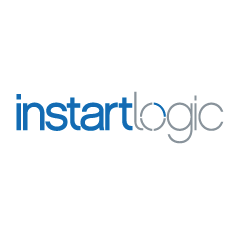 Instart Logic today announced general availability of the Instart Logic Web Application Streaming Network. An industry-first solution designed specifically to enhance user experiences on wireless networks, Instart Logic's patent-pending technology streams web applications and web pages to users instead of downloading them. By intelligently streaming applications as fragments in order of priority based on how users interact with the application, Instart Logic delivers even the most complex and graphics-rich web applications radically faster than legacy delivery networks. Web publishers using Instart Logic dramatically cut the time it takes for users to interact with their application, boosting customer engagement and loyalty, improving SEO and driving additional revenues.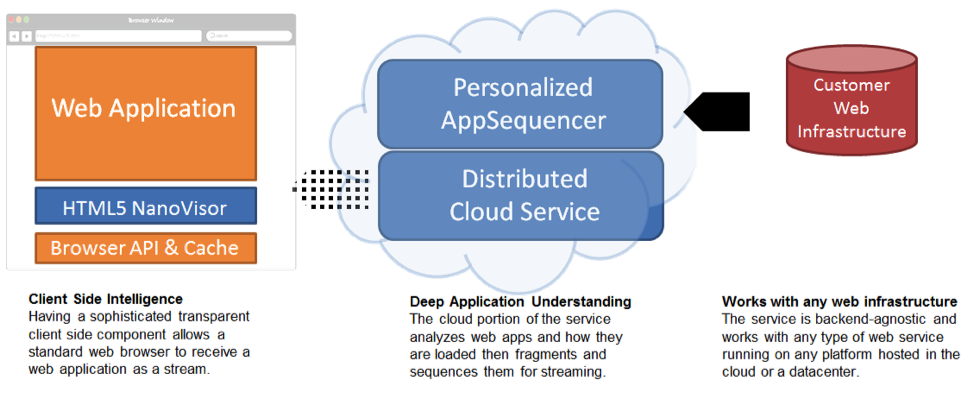 A New Approach: The Web Application Streaming Network
In the early days of the Internet, users that wanted to view a video online would need to download the entire file before it would start to play. This was a laborious process. Streaming video sped up this process by eliminating the need to download the entire video file before it could be watched. With the advent of streaming video, users could almost immediately start watching a video after only a partial download of data, while the remainder continued to download in the background.
As with video downloads, previously users of Windows applications needed to download the entire application up front before it could be installed and used. Then Windows Application Streaming came along. Like video streaming, it eliminated the need to send all the data up front before an application became useable. Windows application streaming works by sending the most important application data first and allowing users to start using Windows apps after downloading only a small portion of the data, while the rest continues to download in the background. Just as with the streaming video approach the user gets a faster experience, while still providing the full capabilities of the application.
Instart Logic's technology takes the lessons learned from streaming video and streaming desktop Windows applications and applies them to web sites and applications with the world's first Web Application Streaming Network. This approach allows users to interact with a web site or web application before the entire download has completed. By establishing a cloud/client architecture linking the browser on the end user's device to an intelligent streaming service in the cloud, Instart Logic can determine which parts of a web application are most important and deliver that information first. The best part is that Instart Logic does not require web publishers to modify any code or for end users to download any plug-ins or applications. All that is required for a web publisher to use the Web Application Streaming Network is a simple change to DNS settings to direct end-user traffic through the Instart Logic service. The technology works with standard browsers and does not require custom plug-ins, custom browsers, or additional software. Instart Logic's service is completely transparent to end users.
This technology resolves the conflict between responsiveness and richness and allows web publishers to deliver the most complex, image-rich, dynamically-generated, highly-personalized applications while maintaining web performance that is radically faster than legacy CDN and ADN technologies can provide. In addition, Instart Logic's Web Application Streaming Network is a drop-in replacement for what CDNs or ADNs offer for Internet middle mile acceleration. And while the Web Application Streaming Network was designed for the worst-case scenario of mobile users on wireless networks, it delivers benefits for all users and devices.
About Instart Logic
Instart Logic provides the world's first Web Application Streaming Network. It is the only web performance solution with built-in intelligence that understands a web application and how the browser consumes it. Intelligent streaming allows users to interact with a web page or application with only a partial download almost immediately. This is especially useful for improving user experiences over wireless network connections. Instart Logic empowers web publishers to deliver current and  next-generation rich web applications that dramatically boost user engagement, increase customer loyalty and drive new revenue streams. Instart Logic is funded by Andreessen Horowitz, Greylock Partners, Sutter Hill Ventures, Tenaya Capital, and several notable Silicon Valley angel investors.