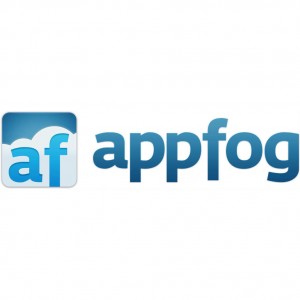 CenturyLink, a Louisiana TV, Voice and Internet provider announced its official acquisition of AppFog this week, a leading PaaS provider company in Oregon, Portland. The partnership will give birth to a new subsidiary and a merger with Savvis. This merger will create a premium cloud provider that will deliver managed hosting, outsourced IT services and excellent cloud platform in a global measure.
Terms of the Agreement for AppFog were handled by MergerTech, but the details were not disclosed. The evident advantage for CenturyLink, however, is AppFog's PaaS platform that already has more than 100,000 users and more than 150,000 existing applications.
AppFog, a small company manned only by 13 staff began operations in 2010. It initially offered public cloud services as an online provider for CenturyLink's subsidiary, Savvis. It became a leader in Paas and provided developers with the necessary suite of software and tools they needed. Among the programming languages it supported include Python, Java, .Net, Node, Ruby, Mongo, PHP, Django, PostgreSQL and MySQL.
Last spring, however, the business was not doing so good so it had to drop running Rackspace, and since then AppFog had been looking for a way out.
That is when CenturyLink's offer became very relevant. CenturyLink had been looking for ways to power up its traditional phone business, which resulted to the $2.5 billion cloud partnership with Savvis.
"AppFog leads the way in Platform-as-a-Service capabilities and continues to see strong adoption in the developer community. Combining AppFog's market-leading Platform-as-a-Service capabilities with Savvis' industry-leading Infrastructure-as-a-Service cloud services and CenturyLink's global network will enable developers to securely and reliably operate and connect the applications they build and deploy," Jeff Von Deylen, president of CenturyLink's Savvis organization said.
With this latest partnership, CenturyLink is positive that AppFog will give the boost to its IT infrastructure, and public and private PaaS via the Savvis product.
Lucas Carlson, who was chief executive officer at AppFog and now vice president, cloud evangelist for Savvis said "We are excited to introduce the AppFog developer community to CenturyLink's Savvis organization, which is recognized globally as an innovative cloud leader. Developers can expect to see enhancements to our PaaS capabilities, and we look forward to making the full suite of AppFog services available to existing and prospective CenturyLink and Savvis clients."
A rumor says that CenturyLink will soon announce its latest product that will provide gigabit fiber connections as a new business solution and the "PaaS in a box" to its customers.