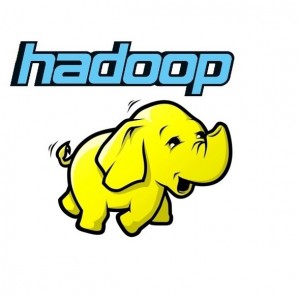 Apache Hadoop is a distributed parallel processing technology, which is applied in the various industry verticals to perform large-scale data analysis. Most data collected by organizations contains unstructured data. Using Hadoop-based tools, organization can analyze real-time data such as audio, video, email, and machine-generated data from a multitude of sensors and data from external sources such as the Internet and social media.
Hadoop is widely used in the vertical business processes for various customer related analysis such as clickstream analysis, marketing analytics, processing machine generated data, processing digital content and web text processing.
The worldwide Hadoop & Big Data Analytics market is expected to grow to about $13.9 billion by 2017, at a CAGR of 54.9% from 2012 to 2017, according to a new research by MarketsandMarkets. The report says Hadoop market type is segmented into four types namely Hadoop performance monitoring software, Hadoop management software, Hadoop application software and Hadoop packaged software.
In addition to market sizes and forecasts, the report also provides detailed analysis of the market trends and factors influencing market growth, offering in-depth geographic analysis of the Hadoop market in North America, Europe, Asia Pacific, Latin America, Middle East and Africa. North America holds the largest share with 53.85% of the overall market in 2012 at $0.84 billion and the market for North America is expected to reach $6.92 billion by 2017, at a CAGR of 52.4% from 2012 to 2017.
Hortonworks offers a range of accredited tools to bring developers up to speed on how to optimize their Apache Hadoop utilities. Hadoop applications such as HDFS, Hive, Pig and Hbase have been developed by Apache Software Foundation to support loading, storing and transforming data in a Hadoop cluster. These Hadoop applications ensure that organizations across various industry verticals can undertake a smooth transition from traditional analytics towards Hadoop-based big data analytics.
The research further says that Hadoop market has witnessed a considerable year-on-year growth of 60.4% from the period 2013 to 2014; while is estimated to scale down to 48.0% from the period 2016 to 2017. The report draws the competitive landscape of the market for Hadoop, in-depth comparative analysis of the technological and marketing strategies the key players are adopting in order to gain an edge over their competitors.