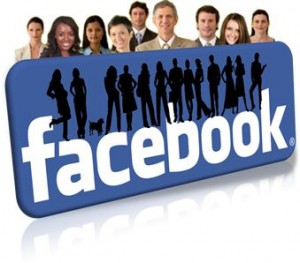 The future is mobile and Facebook is doing everything not to miss the boat in the triumph of tablets and smartphones. First the company introduced Facebook Home and later they introduced Facebook Phone. Last week, for example, Facebook had introduced hashtags to facilitate the search of themes and messages.
Now, Facebook wants to be a mobile messaging service. Behind the scenes, the social network is working feverishly to bring together content from private and commercial users to a new visual format and bring the contents to the mobile devices.
According to The Wall Street Journal report, Facebook apparently is planning its own news reader along the lines of Flipboard. The new service code name "Reader" will prepare news content from Facebook users and other sources and visually present that to mobile users, just the way Flipboard works currently. Mike Matas, one of the designers of the original user interface of iPhone and iPad is working as the leading designers on the project.
The social media giant is working on this product for over a year now. However, it is not known when Facebook intends to publish this service and whether the project is intended as a standalone app, or if the software will be integrated into already existing services of the company. Facebook CEO Mark Zuckerberg is said to work closely with the team in the long-running project and incorporate suggestions and opinions regarding the design and features of the work.
Boosting Advertising Revenue
According to research from comScore, mobile users spend more time with their smartphone and nearly a quarter of their time with their phones using either Facebook or Instagram. A more immersive experience with Reader could open up new ad models for Facebook, which now generate about a third of its revenue from mobile. According to eMarketer, the social networking site can earn about $1 billion from its ad revenues for mobile phones.
Facebook is seeking to capture the information that's already in its NewsFeed, apply intelligence, and present stories to users in not only real-time, but in a way that's visual and experiential.
However, Facebook will have a tough road ahead in an effort to play a significant role in the competition for dominance of the newsreader. Twitter has already makes a pretty good job, and Flipboard – the news service based on the reader – currently enjoys more than 50 million users.
By withdrawing from the market, Google has given great opportunities to various developers, and everyone is trying to carve out the lion's share, whether it be Digg, AOL or Feedly.