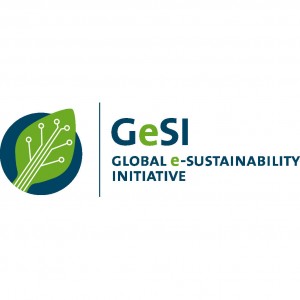 The Global e-Sustainability Initiative (GeSI), the global association that promotes Green IT and promote the goal IT equipment a tool for assessing the sustainability performance of suppliers of raw materials and components to manufacture, revealed in a report that increased use of cloud computing services will reduce the dependence on energy and save over US$2.2 billion.
The study entitled "The Enabling Technologies of a Low-Carbon Economy – a Focus on Cloud Computing" released by a research team from Harvard University, Imperial College and Reading University, sponsored by Microsoft Europe and GeSI examines that cloud computing has the power to reduce greenhouse gas emissions by 95 percent.
The study conducted in 11 countries – Brazil, Canada, China, Czech Republic, France, Germany, Indonesia, Poland, Portugal, Sweden and the UK, reported cloud-based email, customer relationship management and groupware solutions in public and private organizations can reduce energy consumption annually by over 80%. This translates to 75% of the energy consumed by the Capital Region of Brussels or 25% of the energy consumed by London and is equivalent to abating 4.5 mega tonnes of CO2 emissions annually or taking 1.7+ million cars off the road.
Cloud-based email, CRM and groupware are only the tip of the iceberg. In 2012, GeSI published the SMARTer2020 study that found that large-scale, systems-enabled broadband and information and communication technologies could deliver a 16.5% reduction in global greenhouse gas emissions and save up to US$1.9 trillion in savings by 2020.
Business leaders and policy makers should do enough to create an enabling environment for technologies such as cloud to accelerate the adoption of technologies that deliver energy efficiency, support the growth of early markets and stimulate the invention of new enabling technologies.
The study, however, warns that the extent to which cloud computing will achieve broad penetration remains unclear. Barriers such as policy based uncertainty and commercial uncertainty that delay adoption could reduce the GHG abatement potential of cloud by 50%.
GeSI has taken a strong commitment to demonstrate the enabling potential of cloud computing in how it can tackle the difficult issue of climate change and boost economies. This GeSI-supported study on the carbon abatement potential of cloud computing offers the first academically rigorous and industrially relevant study of its kind.
A similar study by Lawrence Berkeley National Laboratory found that moving common applications and code, such as email, spreadsheets, and CRM software to the cloud can save energy up to 87%, or roughly 23 billion kWh.