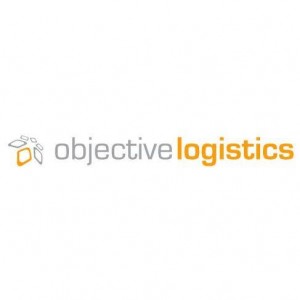 Objective Logistics, which is one of the leaders in Talent Optimization technology, has recently raised $5.3M in series A funding via a round led by Atlas Venture, alongside Google Ventures and Next View Ventures. The main goal of the funding is to scale operations in order to meet customer demand, as well as extend the MUSE platform beyond the restaurant industry and into other verticals.
MUSE
Based in Boston, the startup Objective Logistics' MUSE has taken on the restaurant industry by storm, as it leverages big data in order to optimize the experience of staff, managers, and customers at the same time through a system that analyzes shift performance, communicates results, and rewards strong performance, providing a friendly game dynamic to the operations. Basically, MUSE ranks both waitstaff and hourly workers on a leader board, and rewards the best performers with their choice of shifts as well as other prizes. The system is facilitated by a software platform that can analyze all the data produced in a given shift, day, or week as well as provides managers with insight into each worker's individual performance.
According to one of Objective Logistics' clients, 5Nakpkin Burger, the tools provided by Objective Logistics is useful as it allows employees to self-motivate and participate in their own development while improving sales, service, and productivity, as opposed to managers constantly being required to watch over employees' shoulders, which actually affects productivity in a negative way and could result in friction between the middle management and the staff.
While MUSE is already very simple to operate – requiring only a small executable file to be installed on the manager's computer, Objective Logistics is also pushing out mobile versions of the software that will further increase the efficiency of the platform, as it gives employees the ability to submit shift requests and check their data through their smartphones.
Objective Logistics' Expansion and Profitability
As for what they are planning to do with the new round of funds, Objective Logistics as admitted that they are going to hire more engineers and build out their sales and marketing. Additionally, they have confirmed that the choice of sticking to VC shops with a Boston presence, while not deliberate, arose from a question of expectations. It's said that the checks that Silicon Valley VC shops wanted to write were much bigger than Objective Logistics was comfortable with, based on the numbers they were putting out.
The company has admitted that they are not yet profitable and are still pushing for rapid growth. The $5.3 million in funding they recently got will only last for a year, and they expect that they will have grown enough by then to let the Silicon Valley giants in. It might not be as easy to do as it is to say, because Objective Logistics is expecting aggressive competition from other West Coast startups, not to mention possible moves by large business software corporations like Salesforce.com and SAP, both of which could easily create new tools similar to MUSE.