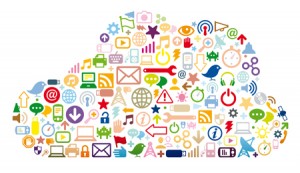 One of the more prominent buzzwords we're hearing these days is the so-called Internet of Things, which basically refers to the concept of every gadget and appliance we own being interconnected via the Internet. It is by no means a new thing, as it was originally proposed as far back as 1999, using barcodes and RFID. However, it was only recently that the idea became widespread due to advancements in consumer-level communication technology, which now includes the likes of Global Positioning Satellites, Bluetooth, Near Field Communication, Wireless Fidelity, and others.
Benefits of the Internet of Things
Skeptics originally dismissed the Internet of things as trivial and completely unnecessary outside of novelty, but the concept soon proved itself to be much more useful than people originally gave it credit for. For instance, a refrigerator that can tell you the weather may not have any practical use, but there are practical uses such as alarm clocks that automatically adjust their time in order to adapt to DST, or thermostats that they can adjust themselves based on the weather forecast. In fact, The Internet of Things has already proven useful even in deterring crimes – how many stolen phones or laptops were eventually recovered simply because the devices were able to "send information back" to the owners via GPS, cellular, or even wifi?
Profitability of the Internet of Things
Certainly, security-related items are one of the main profitable uses of the Internet of things, as proven by the sheer number of solutions that help track and find lost items. However, there are also uses even in entertainment (which is a very profitable industry and is one of the key drivers of the economy) – syncing between laptops, computers, tablets, TVs and even game consoles is ubiquitous nowadays, and toy companies have started penetrating the market by installing NFC chips on their action figures, which allows the toys to communicate with other devices like tablets and game consoles, seamlessly integrating two types entertainment devices that used to belong on their own separate categories.
Additionally, investors are also excited because the Internet of Things opens up new doors related to big data. In the past, data gathering outside of conventional methods (surveys, feedback form) have had to rely on people actively using a computer connected to the Internet, and the amount of data that can be gathered there are still fairly limited, and many of the little things unrelated to technology can be hard to mine. However, with toasters, TV sets, radios, and even alarm clocks that can collect, process, and send information, a whole new vista of fresh data can be mined from consumers, provided that the kinks related to privacy and security are ironed out.
A Growing Market
The Internet of Things is a fast growing market, and is ripe for entry because traditional IT stalwarts are still unable to adapt. Google and Apple are way ahead of the flock, as they have shown themselves to be agile enough to adapt to trends as they happen (or to be the catalysts for said trends), but companies like Intel, for instance, are seeing their revenue fall as their market share is being eaten away by the more aggressive companies. There is currently a fight to stay relevant as the Internet of Things disrupts the current order, and it may just prove to be the right opening for startups and no-name companies to make their mark on the industry.