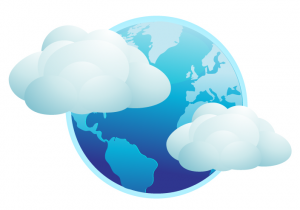 by Mark Walker, VP, Technical Resources, Scribe Software (@markatscribe)
With no need for infrastructure support, the proliferation of cloud applications has made it easy for Line-of-Business (LOB) managers to implement functional systems without input from IT, swiping a credit card to embrace the promise of immediate process efficiencies. The dark side, of course, is a fragmented infrastructure and silos of corporate data. According to our 2013 State of Customer Data Integration survey, only 16% of businesses have fully integrated their customer facing systems, and this lack of integration – particularly as it relates to cloud apps – severely impacts businesses. Over half of respondents in a survey commissioned by Oracle admitted they had missed deadlines due to poor integration between disparate cloud apps, and 64% found themselves unable to integrate cloud and enterprise apps.
This is a transitional time for IT teams. The cloud has decentralized infrastructures, but a global perspective of corporate data is still critical to preserving a shared knowledge base. In this world, IT managers must seize the opportunity to lead by taking the role of business advisor rather than technology practitioner.
The cloud as a fragmenting force
The cloud may offer LOB managers more power and immediate benefits than previously imaginable, but in their rush to take advantage of the latest SaaS application for specific departmental needs, they often circumvent IT. In doing so, managers often lose sight of the damage that they can do by separating their data from the rest of the organization, but that doesn't mean IT should fight cloud adoption to protect their infrastructure. Rather, the CIO must rethink IT's role to become part of the solution by using carefully planned and integrated cloud apps to empower LOB managers for an improved bottom line.
IT as business advocate: from tactical to strategic
For decades, CIOs made their living acting as the controlling party for businesses selecting and managing their infrastructure like servers, operating systems, security, backups and ERP applications. The cloud makes many of those needs obsolete – according to Gartner, CMOs alone will outspend CIOs on tech by 2017, and our 2013 State of Customer Data Integration study found that LOB owners already own 48% of the enterprise tech budget. In light of decreased spending power, successful CIOs must shift from tactical tech services to strategic business consulting.
The best CIOs today understand the business needs of their LOB colleagues and serve as a trusted advisor on technology use and best practices, helping break down departmental silos to put the right information in the right place at the right time. More specifically, a CIO that can orient IT to help each department quickly achieve individual goals and build availability of corporate knowledge provides a valuable service to all, starting with educating all parties on the value of shared information and eliminating silos.
IT leaders have a responsibility to insert themselves into the equation as the business advocate representing a cross functional view of the organization and the data in its business systems. As an advocate, they can help guide decisions with a clearer view of how shared data can benefit the whole. To do so, these leaders need to focus less on technology and more on business outcomes. They must:
Bring a global perspective, serving as a bridge across departments.
Help LOB managers get more out of the systems they use through well planned integration – see this article on four key considerations for better cloud integrations.
Demonstrate the value IT adds to SaaS discussions through long term strategic planning for an improved bottom line.
Don't try to boil the ocean
IT departments are often seen as obstacles to new projects. So how can they shift from being seen as a roadblock to being thought of as a central innovation center dedicated to ensuring a connected organization?  Obviously perceptions won't change overnight, so don't try to boil the ocean. Start small, achieve early success and build from there.
Like agile development, prioritize and iterate as part of a continuous cycle. Integrate the silos where there are clear efficiency gains for all parties. You may want to use a matrix approach, ranking complexity on one axis and business value on the other. For your first projects, pick those that have the best mix of low complexity and high business value (see below for a couple examples).
IT can also help each department find the right balance in how much and what data to connect between systems. For example, when integrating customer purchase history from accounting into CRM, you could bring in just the header data for invoices. But with a little additional effort, you could bring the product catalog in CRM to surface individual item purchase history. As an added benefit beyond the simpler integration, the sales team would then be able to provide more accurate quoting based on product pricing that is mastered in the accounting system and mirrored in the CRM system.
Some examples of low complexity, high value integration projects that have the potential to cut down on the average 4.5 hours/week employees spend tracking down information include:
Accounting systems house the master customer information that sales people need to access most every day. With disconnected data, the accounting team has to answer endless requests for information like credit terms and outstanding balance.  The accounting team certainly doesn't want the sales team accessing the accounting system, but sharing key customer information would save both departments time. Surfacing customer account information into CRM where sales can access it improves departmental efficiency while maintaining finance's need for security.
Cloud marketing automation tools allow CMOs to individualize the customer experience like never before. But, to run effective promotions and establish customer programs, the marketing team needs purchase history and other pertinent data about customers. A simple integration with the ERP system allows them to harness purchase history information and eliminates cumbersome reporting by the finance department.
By finding additional wins for each department and the company as a whole, your IT department's function expands from infrastructure to business advisor.  Such high value, low complexity integrations can provide the early evidence that proves IT's contribution in the new hybrid world. And when LOB managers know they can generate more value from their systems with input from IT, they will proactively include you in their software decision process.
Insights from the inside view
As an integration software vendor, we have seen companies dealing with the proliferation of hybrid environments over the past several years. As mentioned earlier, cloud software makes it easy for well-meaning, but narrowly focused LOB managers to fragment the organization's data. IT departments are left out of the loop and the mosaic of unconnected fractional business management systems grows.
IT leaders that successfully avoid a return to the data silos of the past provide valuable lessons that you can apply to help your organization keep data flowing freely in hybrid environments, including:
Take an agile approach to data integration projects: prioritize and iterate.
Leverage data mapping templates as a starting point; they won't fit your situation 100% but can save a lot of time and effort.
Demonstrate your value through the interpretation of business requirements to maximize the productivity returns of systems and integration investments.
Use integration platforms that support repeatable integration processes.
Consider bringing in a business partner with integration experience – it pays off in accelerated timelines and best practices.
IT leaders incorporating the above components have completed the transition from infrastructure plumber to business advisor.  Effective integration strategies give LOB managers the functionality they want while safeguarding the organization's central knowledge base.  To remain relevant in today's inevitable hybrid environments, the CIO must lean towards supporting overarching business outcomes and away from a narrow job of technology provider. In our new world of hybrid environments, where CIOs must deal with a faster pace,  lower purchasing power, and less tactical work than ever before, IT holds value through domain expertise in how to leverage technology for a connected enterprise and long-term business ROI. The sooner IT leaders accept this reality, the sooner they will earn a spot at the decision-making table, turning IT into a thriving value-driver instead of a struggling cost center.
What has your IT department done to adapt in this new world? Feel free to connect with me on Twitter to share questions or comments.