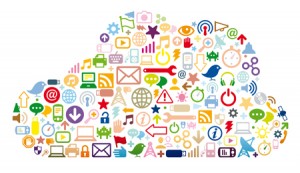 If a toast charred, Google wants to know about the future. The Internet giant sets big jump on the bandwagon with networked home automation and in particular Internet of Things. For this purpose, the group absorbs the company of an old Apple inventor.
Google buys the company Nest Labs, Inc., for $3.2 billion in cash. Nest developed integrated home automation and is known for its smoke and carbon monoxide detectors and thermostats. Nest-Founder Matt Rogers and Tony Fadell both were once worked at Apple. Fadell is best known for the invention of iPod and Rogers designed the software of the music player.
Nest Labs aims to re-invent devices for the home that are overlooked, such as thermostats and smoke alarms. The company developed one of its first great success thermostats, a circular device (costing $ 249) with a convex glass screen that shows the temperature changes color according to the wall where it is attached and automatically adjusts the temperature.
Nest is the only one on this scale to develop learning machines capable for example to observe your comings and goings in the house to set the temperature. For home automation finally become attractive, it should probably start by getting smarter and therefore ultimately more discreet.
Google's Internet of Things Dream
By 2020, Gartner estimates that there will be 26 billion connected world objects, which means 26 billion objects with an IP address, continuously collecting information, communicating with each other.
Google's aggressive expansion in the hardware world show that the search giant is convinced of the vision of the Internet of Things. Google is trying to change the world with its terminals and mobile services. The house is a very important step for them. They dream of a world in which every smartphone, every car, every household are networked via Google software.
Google is increasingly penetrating into new business areas and has, for example, provided with self-driving cars. The inventiveness of the group has thereby already caused many technological advances. So far, Google has not provided any devices that have the same appeal by the consumer like the Apple products. This was probably one of the main motivations for Google to buy Nest.
Nest Labs appears to be indeed focused on thermostats and fire alarms, but it is not unreasonable that Google transfers this technology over time to other devices. The automation of households is one of the largest business opportunities, when one speaks of ubiquitous Internet which will link everything. Google would be a leader in this field if you have all these future devices connect to your network and services.