Featured Article
MORE FEATURED ARTICLES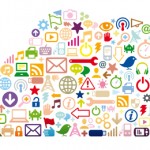 Cisco says that by 2020 there will be over 50 billion devices connected to the Internet, The connected devices will be not just computers, tablets or smartphones, but sunglasses, watches, cars or vending machines that will be able to guess your tastes. The Internet of Things (IoT) will generate revenues of $19 [...]
Continue Reading

→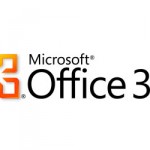 Microsoft is expanding its cloud office package Office 365 with new features and wants to better adapt the software to meet the advantage of social, big data and cloud computing. Microsoft will add software, development tools and functions to Office 365. The software giant wants to make its software suite in the cloud smarter [...]
Continue Reading

→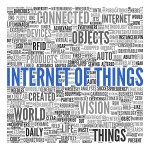 According to a new research by Gartner, The Internet of Things (IoT), which excludes PCs, tablets and smartphones, will generate incremental revenue exceeding $300 billion in services in 2020. The services include hardware, embedded software, communications services and information services associated with the things.
IBM is investing heavily on smarter cities initiatives as [...]
Continue Reading

→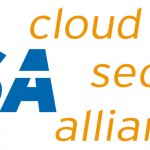 PayPal, Nok Nok Labs, Agnitio, Validity Sensors, Lenovo and Infineon Technologies formed a coalition called the Fast Identity Online (FIDO) Alliance to develop a standards-based open approach that automatically detects when a FIDO-enabled device is present and offers users the option to replace passwords with more secure authentication techniques such as biometrics. Google, [...]
Continue Reading

→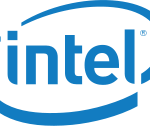 To help companies maximize the benefits of investments in big data, Intel launched the Intel Data Platform, a suite of software based on open source technologies designed to simplify and accelerate the management of big data.
Based on the Intel Software Distribution for Apache Hadoop, the platform provides an open environment for [...]
Continue Reading

→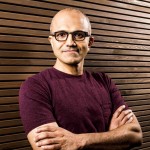 The news came out last February 4 as he addressed the employees as the new CEO in the presence of outgoing officer, Steve Ballmer and company founder Bill Gates. The event took place in their office in Redmond, Washington.
Nadella said in his first announcement as CEO  that he has his mind focused on [...]
Continue Reading

→

Apps World North America, the leading show for the apps and mobile world, smashed targets this week with another record-breaking show. CloudTimes is proud to be a media sponsor of Apps World. London coming up.
Held at the Moscone Center West in San Francisco from February 5-6 Apps World North [...]
Continue Reading

→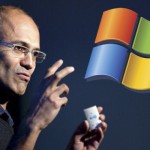 After months of research, analysis and interviews with various candidates, the special committee to find the gem to replace Steve Ballmer to head Microsoft has finally delivered its verdict! Microsoft has appointed Satya Nadella, a manager in charge of the division that sends software and services via the Internet, as the new CEO. [...]
Continue Reading

→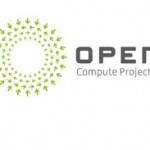 Facebook's Open Compute Project started back in April 2011 and the social media giant actively supports the Open Compute project. The aim of the initiative is to improve the capacity, energy and cost of data centers worldwide, following the example of the open source software movement.
Because of the Facebook's initiative, companies [...]
Continue Reading

→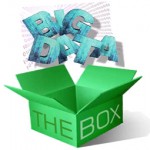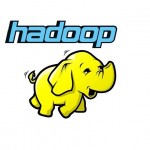 Research firm IDC in a recent report shows that companies combine Hadoop with other databases to make big data analysis. A significant proportion of survey respondents said Hadoop is used to replace traditional data warehouse technologies. This ranges from the analysis of raw data, whether operational data, data from different machines or terminals [...]
Continue Reading

→

The LAUNCH Festival 2014 Hackathon is February 21-23 in San Francisco. LAUNCH Hackathon #3 is offering grand prizes of $2M investment or $10k cash, awesome food, massages, and additional prizes from API partners. The best part? It's free! Find out more info and apply to participate (limited to 800 participants): http://hackathon.launch.co.
Not able [...]
Continue Reading

→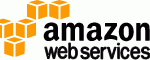 The popularity of Amazon S3 and Amazon EBS has grown to record levels and continues to grow at a very rapid pace. During the last four years, the object stored on Amazon's S3 servers increased from 262 million to over two trillion.
With the increase in the scale of storage, Amazon has decided [...]
Continue Reading

→

Recognizing the emergence of a strong demand for cognitive computing, IBM has made ​​the decision to give birth to a new business unit that will deal specifically on technologies related to the supercomputer.
The Blue chip company announces IBM Watson Group, a new division that will bring together software, services, research, experts [...]
Continue Reading

→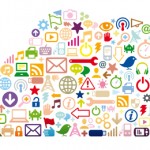 If a toast charred, Google wants to know about the future. The Internet giant sets big jump on the bandwagon with networked home automation and in particular Internet of Things. For this purpose, the group absorbs the company of an old Apple inventor.
Google buys the company Nest Labs, Inc., for $3.2 billion [...]
Continue Reading

→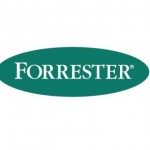 More studies confirm that the average safety offered by the data center over the cloud is higher than the average recorded at similar facilities on premises, but WikiLeaks scandal and espionage activities conducted at the level of governmental institutions, with everything shown by the work of the National Security Agency (NSA) could shift the [...]
Continue Reading

→
Download Free Whitepapers