Featured Article
MORE FEATURED ARTICLES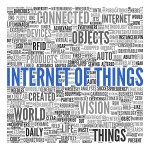 A new report published by Verizon Enterprise Solutions entitled "State of the Market: The Internet of Things (IoT) 2015: Discover How IoT is Transforming Business Results" reveals how the adoption of the Internet of Things (IoT) by companies is starting to pick up the speed. The study highlights the main points of the [...]
Continue Reading

→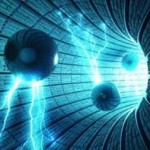 Research firm Forrester Research released "The Forrester Wave: Enterprise Data Virtualization, Q1 2015" report to look at the data virtualization vendors and how they have improved their security, scalability, big data, data discovery, data quality, and cloud capabilities.
The research company describes enterprise data virtualization as, "The integration of any data in real-time [...]
Continue Reading

→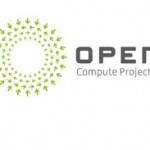 In May 2013, Facebook launched the Open Computer Project (OCP) with an aim to make the building blocks of their own data centers and publicly share under a free license with other companies. The OCP was launched with the aim of reducing hardware costs of Facebook and since then, the company is focused [...]
Continue Reading

→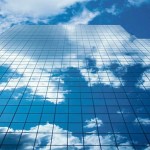 MarketsandMarkets, the consulting and market research firm, has estimated that the growth of hybrid cloud will reach about $84.67 billion in 2019. The research examined that the global market for hybrid cloud computing in the organizations is estimated to grow from $25.28 billion in 2014 with a Compound Annual Growth Rate (CAGR) of 27.3% [...]
Continue Reading

→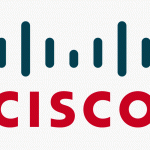 Cisco announced an extension of its partnership with Microsoft in the cloud and datacenters with the integration of a new technology platform. The partnership aim to offer a new joint technological platform designed to accelerate and facilitate service delivery providers in Cisco's Intercloud membership, the global network of interconnected cloud environments.
Continue Reading

→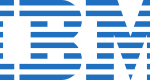 Gartner says that 70% of existing storage solutions will be available as software only in 2019. And in 2020, about 70 to 80% of unstructured data will be positioned in the entry-level storage management software instances with a software- defined.
To seize this opportunity, IBM is the first company to launch a detailed plan [...]
Continue Reading

→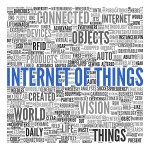 Big data is one of the realities that will change the world of business. Data have become a new way to experience better than ever for consumers. The possibilities open by big data for companies are very high. From product design to highly customized products campaign, big data allow you to play many colored [...]
Continue Reading

→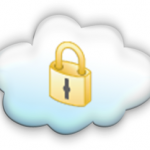 The evolution of global standardization bodies and government policy is paving the way for businesses and government agencies benefit from the use of the cloud. Each region of the world adopts different approaches to policy development, formulation of guidelines and best practices for using cloud safely within the limits of their respective laws [...]
Continue Reading

→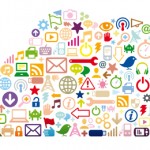 The convergence of the cloud, mobile, big data, social and other sensors, is generating huge new opportunities for companies to offer their customers and employees services and modes of interaction that were previously unimaginable.
Over the next few years Internet of Things (IoT) devices, sensors, applications and data center will talk more and more [...]
Continue Reading

→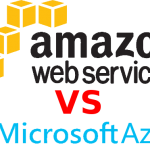 It is not a surprise: Amazon Web Services (AWS) remain by far the most used public cloud worldwide. According to the latest RightScale 2015 State of the Cloud Report, the penetration rate still rose by three points in twelve months, from 54% in 2014 to 57% in 2015.
But, again according to figures [...]
Continue Reading

→

Digitization has redefined many industries. And as the digital revolution progresses there will be an even greater need to create new, address information, to exploit the digital opportunity offered by Big Data. Gartner says that IT managers (CIO) and data managers must take the initiative to anticipate and capitalize on this digital redesign.
As [...]
Continue Reading

→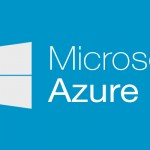 If there is one area in which the cloud operators all agree, this is the one related to the protection of personal data. A highly strategic niche that aims to help reassure their ability to preserve the privacy of their clients.
Microsoft seeks to distinguish itself from other cloud service providers to businesses by [...]
Continue Reading

→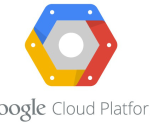 Recently the Hortonworks announced that its solution for Big Data the Hortonworks Data Platform (HDP) is certified in Google Cloud Platform. From now on, the Hortonworks Data Platform can be used with the cloud infrastructure of Google, using the resources of Google Compute Engine and Google Cloud Platform to store, search and analyze massive [...]
Continue Reading

→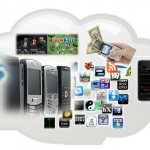 Oracle and Samsung Electronics are about to enter into a partnership to provide companies with a set of mobile services in the cloud. Such an agreement would allow Oracle to push its software solutions in the cloud and Samsung to have more opportunities in the enterprise market. The Korean manufacturer has also partnered with [...]
Continue Reading

→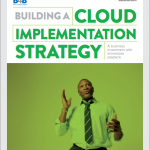 For most small and mid-sized businesses the future is all about growth, and a cloud-based approach to information technology is inherently supportive of growth strategies.
"Utilizing capital or allocating resources to manage IT solutions is a distraction from their core business," says Todd Goodbinder, national vice president of sales at Comcast Business. [...]
Continue Reading

→

Market dynamics vary considerably when considering cloud market size and growth in different regions of the world market. In general, emerging markets in Asia Pacific show the highest rates of growth, while being the smallest as compared to the global markets.
Gartner in a new report predicts the public cloud services in APAC [...]
Continue Reading

→
Download Free Whitepapers