Featured Article
MORE FEATURED ARTICLES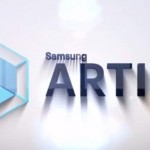 Samsung challenge Intel and Qualcomm with the announcement of three new chips aim at the Internet of Things market. Samsung also announced the launch of SmartThings Open Cloud, which will help developers create the applications using their connected devices.
The Korean manufacturer new Artik platform includes software, development boards, drivers, tools, security [...]
Continue Reading

→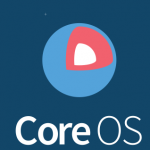 The use of a container is certainly the most disruptive technology in recent years in the world of IT infrastructures. Although Google introduced the container technology about ten years back, it is only in recent years that the containers have taken over, driven mainly by the initiative of Docker.
The open source project has [...]
Continue Reading

→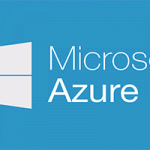 On the occasion of its Ignite conference, Microsoft announced Azure Stack to allow companies to use Azure in their data centers. The company also presented an overview of Windows Server 2016 and System Center 2016.
Azure Stack will allow companies to run IaaS and PaaS services internally. With its IT management products, Microsoft [...]
Continue Reading

→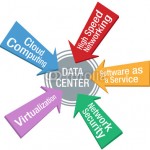 Without adequate investment in the new enterprise data center, the development and deployment of enterprise devices and services related to the Internet of Things (IoT) is likely to engulf the companies. The IoT will be a primary driver of investment in technology over the next decade, according to IDC.
The research firm says [...]
Continue Reading

→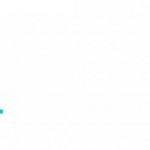 Since the acquisition of Q1 Labs in 2011, IBM has sold its QRadar Security software management technology in the traditional way, through which customers pay one price and download the version they want. However, the company launched two new cloud services that make the technology is available through a software-as-a-service model.
The new [...]
Continue Reading

→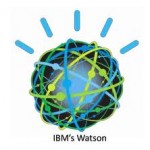 IBM wants to use its Watson artificial intelligence software dramatically to improve the quality and effectiveness of health systems. The big blue company has established a new division called IBM Watson Health allowing patients, physicians, researchers and insurance sectors to deal effectively with health data.
The new group, based in Boston and presence [...]
Continue Reading

→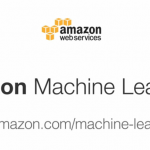 Businesses will soon be able to perform the same kinds of big data analysis that allows Amazon to recommend books, video games and other toasters to their customers. Amazon has announced the availability of Machine Learning, a fully managed cloud service designed to draw useful information from mountains of data that it is [...]
Continue Reading

→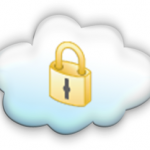 Many organizations have adopted cloud computing, BYOD practices and expanded the use of social media, all of which require new technologies and security policies. Without changes, the security of a company is probably inadequate.
Companies are concerned about managing and privacy of data entrusted to service providers. It is unclear whether this is due [...]
Continue Reading

→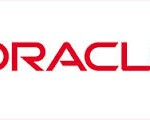 At a time when many businesses see a high value of big data, it is good to start thinking about how to use database administrators and managers of data warehousing for needs of big data.
Oracle offered an elegant solution – extending its middleware Data Integrator, which referred to specialists for database and data [...]
Continue Reading

→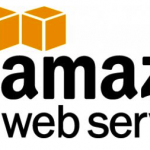 To meet the needs of companies for intensive treatment of very large volumes of data, Amazon Web Services announced new instances called D2 based on the Elastic Compute Cloud infrastructure (EC2) and intending to process very large volumes of data through additional computing power.
Amazon said that "with enhanced networking and extremely high [...]
Continue Reading

→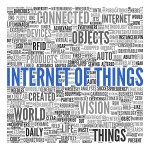 IBM does not want absolutely to stay on the edge of the emerging world of Internet Of Things (IoT). The IoT ranging from smartphones, bracelets for fitness, to automata for the home to wireless lamps and more and is a constantly evolving market that replaces and extends that of interconnected computers, and it is [...]
Continue Reading

→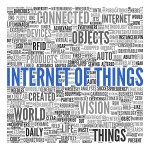 A new report published by Verizon Enterprise Solutions entitled "State of the Market: The Internet of Things (IoT) 2015: Discover How IoT is Transforming Business Results" reveals how the adoption of the Internet of Things (IoT) by companies is starting to pick up the speed. The study highlights the main points of the [...]
Continue Reading

→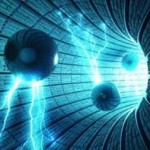 Research firm Forrester Research released "The Forrester Wave: Enterprise Data Virtualization, Q1 2015" report to look at the data virtualization vendors and how they have improved their security, scalability, big data, data discovery, data quality, and cloud capabilities.
The research company describes enterprise data virtualization as, "The integration of any data in real-time [...]
Continue Reading

→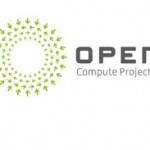 In May 2013, Facebook launched the Open Computer Project (OCP) with an aim to make the building blocks of their own data centers and publicly share under a free license with other companies. The OCP was launched with the aim of reducing hardware costs of Facebook and since then, the company is focused [...]
Continue Reading

→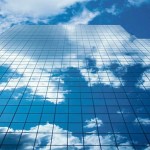 MarketsandMarkets, the consulting and market research firm, has estimated that the growth of hybrid cloud will reach about $84.67 billion in 2019. The research examined that the global market for hybrid cloud computing in the organizations is estimated to grow from $25.28 billion in 2014 with a Compound Annual Growth Rate (CAGR) of 27.3% [...]
Continue Reading

→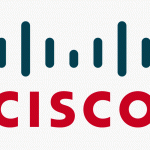 Cisco announced an extension of its partnership with Microsoft in the cloud and datacenters with the integration of a new technology platform. The partnership aim to offer a new joint technological platform designed to accelerate and facilitate service delivery providers in Cisco's Intercloud membership, the global network of interconnected cloud environments.
Continue Reading

→
Download Free Whitepapers