Featured Article
MORE FEATURED ARTICLES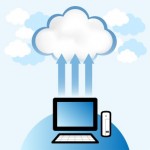 To entice more customers to try their public clouds, Rackspace and VMware are now offering cloud computing trials either at a very low cost or for free. Rackspace and Red Hat are both offering a free version of their OpenStack's private clouds. [...]
Continue Reading

→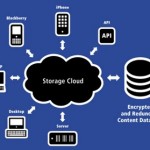 The big name Cloud storage providers, such as Google Drive, SugarSync, and Dropbox are currently changing how consumers deal with content, and they're changing it quicker than users are used to. But it's not a negative change, as the ability to access their files from any internet capable device allows them to be more [...]
Continue Reading

→

Application delivery networking has its roots in simple load balancing, but has evolved considerably over the last decade. The first evolution was the integrated traffic management appliance, combining load balancing with additional networking functions such as SSL acceleration, compression, caching, TCP offload, connection multiplexing and Web firewalls to improve the performance, availability and security [...]
Continue Reading

→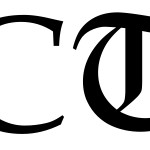 DNA: The Future of Big Data Storage
Scientists at Harvard University have shown that a single DNA molecule can be written 643 KB of data, which means that one cubic millimeter of DNA can store 5.5 petabit, or about 70 billion books, and four grams of DNA may contain all the information created [...]
Continue Reading

→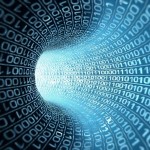 It's been five years since the stealthy consumer-centric travel startup Hopper started development, but now it has finally managed to take another huge step as it manages to secure $12 million during its Series B round of funding for its Boston Team. OMERS Ventures, which is currently an investor for Hootsuite, Wave Accounting, and [...]
Continue Reading

→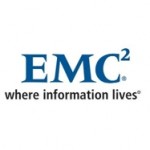 The current hot topic in the storage industry these days is EMC's acquisition of XtremIO, owing to the fact that XtremIO is currently developing a next-generation storage array that aims to use 100 percent pure solit-state flash memory. EMC is certainly capable of benefiting from XtremIO's technologies, since they are currently the [...]
Continue Reading

→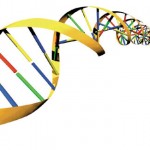 Scientists at Harvard University have shown that a single DNA molecule can be written 643 KB of data, which means that one cubic millimeter of DNA can store 5.5 petabit, or about 70 billion books, and four grams of DNA may contain all the information created by mankind for the year, i.e. about 1.8 [...]
Continue Reading

→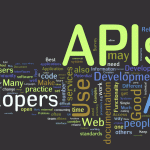 Business organizations are increasingly moving towards the cloud. However, there are still some obstacles to its widespread acceptance and ongoing development. While many are happy about how things are evolving in the cloud, there are also some missing pieces that must be taken into consideration.
For one, service administration is still far from being [...]
Continue Reading

→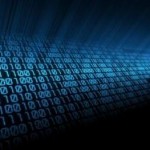 Just recently, Steve Wozniak, Apple co-founder, took center stage when he said that cloud computing is facing "horrendous" problems. Mat Honan from Wired magazine also made startling revelations that Amazon and Apple's customer service departments have been hacked which resulted to compromising his [...]
Continue Reading

→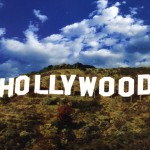 In a very controversial move, Google has recently demoted the search engine result positions of sites that are accused of copyright infringement cases, which garnered praise from the MPAA (Motion Picture Association of America) but earned the ire of many Internet freedom advocates as it raises concerns about fairness and the right of the [...]
Continue Reading

→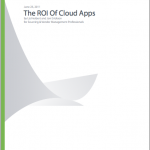 Cloud applications continue to gain momentum in enterprise applications as buyers are attracted to fast deployment speeds, low upfront costs, and ongoing flexibility to scale up or down as needs change. But as firms spend more and more of their closely guarded IT dollars on cloud applications,  sourcing executives must scrutinize the long-term value [...]
Continue Reading

→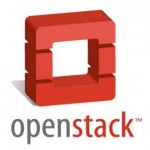 OpenStack is currently riding high on a momentum built up by Rackspace's recent decision to rebrand themselves around the open source cloud project, along with long-running auction site eBay coming out and admitting that they are using the technology, but it's not completely smooth sailing for Openstack, as there are still a number of [...]
Continue Reading

→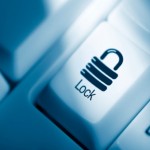 The Ponemon Institute published a study on the global use of encryption of sensitive data by users in the cloud. Beyond the results, the document also provides an interesting perspective on the perception of cloud and security by companies from different countries.
The study conducted by Ponemon Institute in association with computer security specialist [...]
Continue Reading

→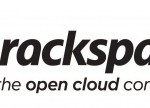 With OpenStack almost finished, Rackspace has taken its own initiative to rebrand itself in order to put emphasis on open cloud. Although it is keeping its Rackspace Hosting name, there's going to be a new logo as it moves to offer open cloud computing. [...]
Continue Reading

→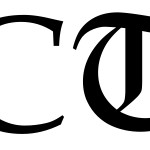 Trouble Ahead For Cloud Computing Stocks
Groupon, Facebook, and Zynga are currently having difficulties since their initial public offerings. Their losses can go as much as 70%. Currently, public cloud computing companies are not affected. This is primarily because companies like NetSuite and <a title="Intel Joins [...]
Continue Reading

→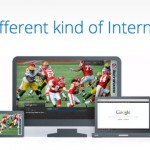 Google recently provided details of their planned Google Fiber rollout in Kansas, and while a lot of tech news sites and blogs treated the event as the equivalent of heaven itself opening its doors to sinners and believers alike, the truth is that we shouldn't be TOO excited at the blazing fast Internet and [...]
Continue Reading

→
Download Free Whitepapers