Featured Article
MORE FEATURED ARTICLES

A few days ago, Cisco unveiled a set of security solutions designed to improve the robustness of data centers against the threats they constantly face while moving toward virtualized, more consolidated environments and allowing businesses to benefit from new cloud-based models.
The new set of security solutions released by Cisco extend the power of [...]
Continue Reading

→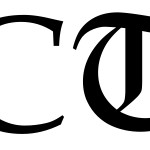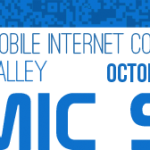 Save the date! Great Wall Club is organizing the Global Mobile Internet Conference Silicon Valley (GMIC SV) this October 19-20.
The Global Mobile Internet Conference is Asia's most influential mobile internet conference. For the first time ever, the conference is coming to Silicon Valley.
The event is themed "Connecting Global Innovators" and will gather leaders from some of the world's most [...]
Continue Reading

→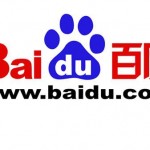 Baidu, China's huge search engine, released its mobile browser early this month to directly compete with Apple, Google, and UCWeb. With this move, the company hopes to protect its mobile internet market share. In China alone, it is estimated that there are 388 million people who use their mobile phones to gain access [...]
Continue Reading

→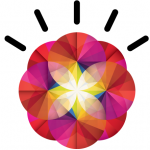 Faced with declining sales for several large systems, IBM decided to advance the timing slightly to launch its new mainframes. The zEnterprise EC12 mainframe is designed for securing large volumes of transactions and data analysis ideal for cloud computing and big data.
The mainframe zEC12 promises 25% better performance per core and 50% [...]
Continue Reading

→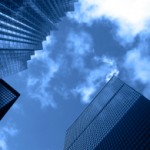 The volume of cloud storage subscriptions services by companies will experience explosive growth globally, reaching 500 million this year, compared to 300 million subscriptions made in 2011, encouraging businesses of all sizes and business sectors to enter the market.
This is indicated in a report by consultancy firm IHS iSuppli, which provides that [...]
Continue Reading

→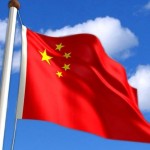 The U.S. software giant wants to strengthen its position in China considerably. In the next coming years, the developer of the Windows operating system announced the recruitment of some 1,000 people on the Chinese mainland as well as heavy investment in R&D in cloud based products.
Cloud services that enable to move computing resources [...]
Continue Reading

→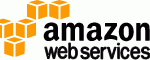 The concept of cloud refers to the paperless computer hardware resources (cloud computing) and software (Software as a Service). This model tends technology strategically to win business. But it could reshape the IT landscape especially professional to lead to a new paradigm – thanks to the emergence of Amazon Web Services (AWS).
As a [...]
Continue Reading

→

When IBM recently launched a cloud platform designed for consumer electronics, the first company to sign up is Phillips. Dubbed simply as IBM Cloud, IBM's offering will power the Phillips smart TV platform for internet services, allowing the consumer electronics company to deliver interactive services to millions via their TV sets in [...]
Continue Reading

→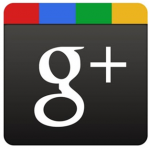 Google may be taking too long to build up their Google Apps ESN (Enterprise Social Networking) features at a time when it has turned into vital part of workplace collaboration suites.
Google recently started taking steps to tailor their Google+ social networking site into one that Apps users can use to improve productivity and [...]
Continue Reading

→

GigaOM's Mobilize conference will explore the technical and business opportunities spurred by the proliferation of connected devices, apps and the way it shapes the way we work, play and live. At Mobilize you'll learn how people and enterprises need to think as we enter a mobile-first world.
REGISTER NOW and receive an exclusive 40% [...]
Continue Reading

→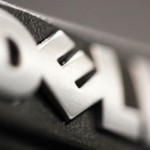 Michael Dell is not worried at all about the continuously resurfacing predictions of PC's doom, stating that PC sales have actually increased by almost 300% since the term "post-PC" was coined back in 1999.
Michael Dell was recently a speaker at a CEO [...]
Continue Reading

→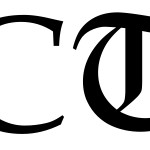 Can Cloud Computing Stop Software Piracy?
With the influx of software applications using the Software-as-a-Service model, experts claim that software piracy will eventually be eliminated. However, some pessimists are claiming that users will just find ways to circumvent everything so that they won't pay for software use. The Continue Reading →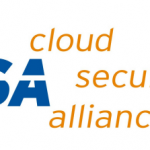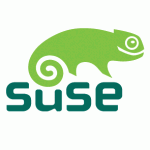 The power of very big supporters of OpenStack has become more evident in recent weeks. In less than two years, the open source platform OpenStack cloud deployment drew the attention of the biggest players in the industry. Companies such as Rackspace, through its private cloud, already offer free OpenStack distribution. Others like [...]
Continue Reading

→

DataWeek 2012 Conference & Festival September 22nd – 27th in San Francisco is shaping up to be the largest SF-based data conference & festival including over 100 workshops and talks, an AngelHack Big Data hackathon,  SF Beta :: DataWeek Edition, and events throughout the week. Featured speakers include Jay Parikh, VP of Infrastructure at [...]
Continue Reading

→
Download Free Whitepapers