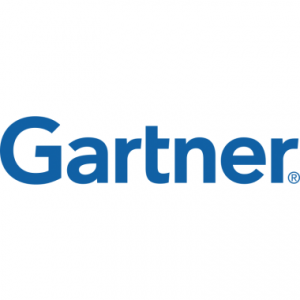 SMEs are increasingly dominating the market for security applications. New threats and BYOD let companies invest in their security. The turnover in the market for security software is therefore grown last year by about eight percent. Gartner reported the turnover of the global market for security software grew last year by 7.9 percent to $19.2 billion.
Gartner says the security software market including consumer antivirus, security information management and encryption grew from $17.7 billion in 2011 to $19.1 billion in 2012. The big winners in the race were Symantec Corp. and McAfee Inc.
BYOD leads to new investments
The overall increase of the security threats and the rise of Bring Your Own Device (BYOD) are the factors that have contributed on the volume of security software demand.
Security continues to be a top priority across all technology categories in the SMB market. The rise of midmarket demand presents a new challenge for participants in the security space, as SMB requirements are different from those of larger enterprises.
Security buyers from SMBs are increasingly considering security as a service as an alternative for deploying security technologies, particularly for areas such as email and Web security, which is leading to more market consolidation and more competitive pricing as established players acquire pure-play cloud-based specialists across the security landscape, says the report.
SMEs would increasingly put on about Security-as-a-service, rather than to build up the necessary IT infrastructure itself. This trend will exacerbate the consolidation in the market. There would a possible price war and a wave of takeovers because established security vendors might try to buy cloud specialists.
The 2012 security market saw a continuation of increasing demand for consumer and enterprise security tools as McAfee's high growth of 37 percent boosted the overall market's growth rebound in 2012. Number one on the list of vendors of consumer and enterprise security solutions in 2012 remains Symantec with a turnover of $3.75 billion.
Although overall, the 2012 security market continued to grow, not all regions experienced the high double-digit growth of, for example, Eurasia, which was driven by greenfield projects and buoyant economies. As expected, Western Europe remained the laggard due to economic uncertainties and fragility and also due to the impact of dollar-to-euro conversion.
Spending on security software is also influenced by the evolution of threats and new ways of working. For example, with the increase of mobile workers in businesses, concerns related to safety and security products are increasing. The rapid adoption of virtualization in the SMEs market feeds the interest in security solutions targeted for virtual environments.