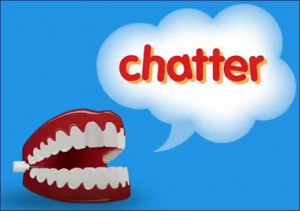 Salesforce.com announced this morning the public release of the new Chatter.com platform and made it available for companies around the world. Any company with a salesforce.com subscription can now sign up their employees to Chatter.com.
"Now with Chatter.com, any company can do impossible things as a team," said Marc Benioff, chairman and CEO, salesforce.com.
Chatter.com is a free social network that allows employees, to collaborate privately and securely, follow other employees, information and groups, share files and update their status.
Chatter.com Key Features
Invitations: All employees can work together on Chatter – colleagues with no salesforce log in can also be signed up to the free social network Chatter.com. Using Chatter.com, collaboration on projects, files and more between company employees is private, secure, and free.
Mobile and Desktop: Companies of today expect their employees to always be connected. Chatter.com keeps co-workers informed of each other activities directly from their Smartphone. On an easy-to-use interface, alerts ensure employees never miss an update.
Recommendations: Chatter makes it easy to collaborate and get important information fast when employees are following the right people and joining the right groups. Chatter uses dynamic logic to recommend relevant people in the company to follow and important groups to join.
Analytics: Chatter analytics, lets employees run real-time reports to gain insight into user adoption of Chatter, learn how to improve collaboration, and uncover best practices. Colleagues can collaborate on Salesforce reports and dashboards for quicker decision making.
Notifications: Chatter sends email notifications and updates when something important happens in an employee feed, just like Twitter Real-time feeds. An employee can specify the time to receive emails so they can get instant alerts about key posts to their profile or in important groups. Also weekly and monthly email recaps are available.
File Sharing: The documents that colleagues or teams need to work on will be available instantly and securely right from a browser. Quick previews before downloading are available. No more frustrating searches through email archives and folders.
Chatter.com has allowed salesforce.com to grow beyond CRM, and bring collaboration and increased employee productivity company-wide. Dell and Reed Exhibitions have already rolled out Chatter.
On Sunday February 6, 2011 Salesforce.com's first ever television broadcast advertisements will feature Chatter.com. Chatter.com is available free to anyone within a company that has a paying user license of salesforce.com or Force.com. Chatter Plus user licenses are available for customers using Professional Edition, Enterprise Edition or Unlimited Edition for $15 per user, per month. Chatter Plus additional features are:
Add feeds with emoticons: News feeds can be added with emoticons
Filtering capability: Filtering can be done on the basis of followers, and records
Custom Alerts and notifications on standard object or custom object. For example alert on the birthday of a follower/contact.
To sign-up for Chatter.com, visit http://www.chatter.com