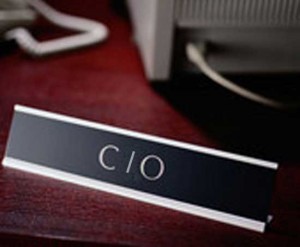 Cloud computing is significantly influencing the IT landscape: from government, industry bodies to public and private organizations – more and more organizations and evaluating and implementing cloud strategies.
However CIOs are facing a broader set of questions that need to be answered which will impact how IT is being delivered to their organization. At a recent event in London, organized by silicon.com, IT chiefs discussed the impact of cloud computing within their organization.
What does cloud computing mean for the CIO?
For the CIO, the reality of life two or three years ago might have revolved around email or the CRM system. However Stephen Potter, CIO at World-Check said that this is no longer an issue: "I don't think about that any more. I have virtually no one on my team thinking about that any more. I spend much more of my time thinking about IT that can drive the business forward, which is really what I should be doing." The idea of "having flexibility, scalability, elasticity delivered as a service" could be a "key differentiator".
For Nic Bellenberg, IT director at Hachette Filipacchi UK, cloud computing has two sides: the negatives of hype, cloud-washing and security fears, and the positives of agility. "I think of a pithy definition. It's something like a series of IT-enabled capabilities that are offered as a service and it's those three words which are key in my mind," he told the audience at the event.
But beyond the technical potential of cloud computing, there is also the impact on the day-to-day role of the CIO and the workings of the IT department which have to be taken into account. "I think it's wrong to underestimate the impact. I think for the IT department as a whole, cloud is really and truly a disruptive innovation," Potter said. "It speaks to a change in the role of the CIO. I think the idea of CIOs running vast armies of IT staff is a bit in the past. We become much more focused on what we should be focused on, which is of course driving value. Clearly there's a strong governance requirement to make sure bits of the business aren't running off and doing their own thing in the cloud which is a real, real risk. I think it really does change the way the IT department will be structured in future and that does change the role of the CIO."
Part of that change is to do with emphasis and approach. For some IT workers, the emphasis will shift from overseeing the performance of a technology – keeping the email servers up – to making sure the business has access to the services it needs.
As Bellenberg said of people on his team: "They're now supporting these businesses and they've been through that bit of journey on their own."
Is private cloud the answer?
Private cloud – where organisations take advantage of virtualisation, automation and service-oriented architecture to create a flexible and scalable pool of shared but internal computing resources – has received some interest recently. This interest, according to Potter, is being tempered, especially in the financial services industry, by security concerns.
"I think the financial services face a great challenge that cloud has to meet," he said. "My personal view is that it will be a challenge that will be overcome and private cloud is moving forwards on the way to overcoming it."
What do CIOs look for from cloud providers?
While cloud computing emphasizes the virtue of delivering computing as a service, which means IT departments don't need to get involved with the maintaining and upgrading of the underlying service, that doesn't mean CIOs don't want to know about the details. Indeed, transparency is one of the key requirements.
As Bellenberg explained: "We have to know how these services are run and how they are delivered. But to get software companies finally to give you a system rather than the box of disks would be an amazing breakthrough."
Accreditation and audit are also part of this: "I think someone should set up a cloud kitemark bureau that puts a stamp on services that says, 'This is real cloud that people can buy with trust'," Bellenberg said, while Potter added: "Security is front of line for me at the moment so I would look at what that provider can tell me about security. Accreditation: what standards do they aim to adhere to and what standards have they been accredited independently against? Can they give you access for an audit by a third party of your choice? Performance: what performance metrics are there, what availability standards are there?"
IT chiefs are also being careful about how to exit cloud relationships.
Bellenberg said: "I think the absolute key point that needs to be stuck in the contract, along with the SLA, is that before you put your data in, you've got to make them demonstrate how to get your data out when you want to migrate somewhere else. Because if you can't use it in that way – in that service fashion that allows you to say, 'Right, OK, then we will go and try brand x now' – then you are just as locked in to that as with any other legacy system."
silicon.com's cloud speakeasy event was sponsored by Microsoft.