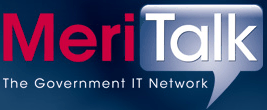 MeriTalk, the government information technology (IT) network, today announced the results of the "Federal Cloud Weather Report" report. The report provides a status on Federal cloud computing migration, explores agencies' cloud challenges, and delivers insight on the road ahead. Underwritten by VMware, the leader in virtualization and cloud infrastructure, the report shows that Feds are bullish on savings potential – projecting $14.4 billion in year one from cloud implementations. E-mail is clearly the first application slated for migration – 42 percent of IT managers are considering "clouding" their e-mail systems.
Digging beneath the Federal cloud hype, the study provides significant insight on Federal Chief Information Officers' (CIO) and IT managers' cloud aspirations and concerns. Sixty-four percent of Federal CIOs expect that cloud computing will reduce costs and improve service. Feds currently spend $35.7 billion annually supporting legacy applications, and Feds project they can save $14.4 billion from steady-state budgets in the first year of private cloud implementation. Further, most Feds believe cloud will support other priority Federal initiatives: 64 percent of CIOs think cloud expands mandated telework and mobility options.
"Cloud computing in its many forms truly has the potential to transform government," said Aileen Black, vice president, government sales, VMware. "We applaud the Federal government's leadership and dedication to IT innovation −and critically, its recognition of the cloud's immense savings potential, whether private, public, or hybrid."
The study provides the first community feedback on the Office of Management and Budget's (OMB) new "Cloud First" policy, announced in December 2010. On February 8, 2011, OMB provided additional direction, via its Federal Cloud Strategy, to accelerate the safe and secure adoption of cloud computing. Cloud First requires agencies to choose a cloud solution, if one exists, before initiating new IT program build. Further, it requires agencies move one service to the cloud within 12 months and two additional services to the cloud within 18 months. Sixty-four percent of Federal CIOs say they plan to move to Cloud First in the next two years. That said, 79 percent say their agencies are not using the mandated Cloud First policy today. The study also provides a clear snapshot of agencies' cloud status – most are still in discovery or planning stages. Only 17 percent are maintaining Infrastructure as a Service; 15 percent Software as a Service; and 13 percent Platform as a Service.
Considering the path forward, most IT managers say the deadline to move existing applications to the cloud is aggressive. Half anticipate meeting goals – 52 percent indicate plans to move one service to the cloud in the next 12 months, and 48 percent say they will move two additional services to the cloud in the next 18 months.
In addition to the forecasts, the study provides insight on how to accelerate the path forward. Feds cite budget, security, and mission-specific requirements as top challenges. Seventy-nine percent of CIOs say budget constraints are a top obstacle to implementing cloud computing, and 71 percent of CIOs say security concerns are preventing cloud adoption. Though the General Services Administration (GSA) launched FedRAMP in November 2010 to provide a consolidated point for government-wide security authorization and related risk-management activities for cloud computing systems, 56 percent of CIOs say FedRAMP will not aid and speed Federal cloud adoption, and 67 percent say that FedRAMP will not make Federal cloud computing more secure.
"Fed IT decision makers hear the business benefits cloud and clear," said Steve O'Keeffe, founder, MeriTalk. "Why are Cloud First and FedRAMP falling on deaf ears?"
The "Federal Cloud Weather Report" report is based on an online survey of 167 Federal government CIOs and IT managers in January 2011. To download the full study results, please visit www.meritalk.com/fedcloudweatherreport.
MeriTalk also publishes the Cloud Computing Savings Calculator, for which they collaborated with leading Federal IT execs, industry solution providers, and private-sector "brick-and-mortar" companies that have deployed cloud solutions. MeriTalk aggregated and synthesized a series of industry and government metrics to generate the first Federal cloud computing savings calculator. The online calculator projects agencies' potential cloud savings.