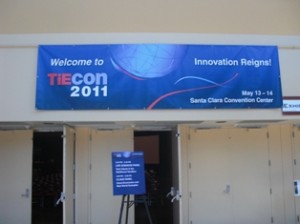 In its 18th year running, TiEcon has attracted 3000+ attendees. Each year, TiEcon creates a magical ecosystem and brings together entrepreneurs, professionals, advisors, investors, customers, and VCs for networking, thought-provoking talks, and idea sharing. Many startups have been launched from such platforms and many others walk away inspired and motivated about their professional vision. TiEcon is the annual flagship event of TiE, a not-for-profit organization that fosters entrepreneurship globally.
This year, with the theme, "Innovation Reigns," TiEcon, will feature many inspiring sessions and keynotes on following market segments: Cloud, Mobile, Social, Energy, and Life Sciences. The conference is expanded this year with TiEcon Innovation Expo bringing together startups, universities, and research labs with an opportunity to share innovative products and technologies with the attendees.
Cloud Computing has been a widespread topic at the event: Cloud Track – computing covering CIO perspectives, budgets and exits. Three excellent panels took place on Friday:
Cloud Economics and Real World Examples
Global CIO Panel: Major IT Buyers Discuss Budgets and Priorities
Cloudy with a Chance of Exits – Silver Lining for VCs in the Cloud?
We specifically liked the speech by Dr. David Ferrucci, Research Staff Member, IBM's T.J. Watson's Research Center: "Building Watson an Overview of the DeepQA Project"
What were your highlights from the event? Comment below!