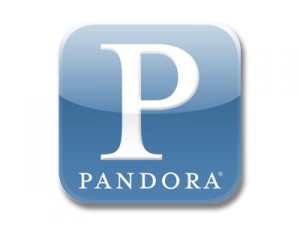 Pandora, which lets users create their own web personalized "stations" and then makes recommendations based on users' tastes, traded on the stock market today for the first time. With an IPO price of $16 a share and a $2.6 Billion valuation, Pandora's stock opened today at $20 and then immediately soared to $26, an increase of more than 60 percent. In mid-day trading, the company's shares began to fall with major market indices down over 1 percent; as protests over Greece's austerity plan turned violent; and ended the regular session trading at $17.42, nearly nine percent higher than the $16 offering price.
The company generates most of its revenue from advertising on its website and subscription revenues only account for less than 10 percent of sales. The company which by the end of April had 90 million listeners, lost $1.8 million on revenue of $138 million last year, and said in documents filed with the SEC (Securities and Exchange Commission) that it expects to incur operating losses through at least fiscal year 2012.
Pandora's competition include: traditional radio, online services such as Spotify and Grooveshark, and music lockers from Apple, Amazon and Google.
The internet IPO boom of 2011
The IPO market is showing a boom in 2011. Groupon recently priced a $750 million IPO and Zynga is expected to announce an offering soon. Meanwhile, Facebook is reportedly considering an IPO in the first quarter of next year at a around $100 billion valuation. LinkedIn Corp. was last month's popular IPO and its shares have lost about 39% since then.