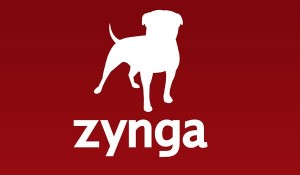 Silicon Valley is waiting for next IPOs to happen, but the candidates are keeping their exact dates secret – or better flexible. Now there are rumors that Zynga will file for an IPO as early as tomorrow with a valuation between $15 billion and $20 billion. Zynga would raise between $1.5 and $2 billion in its offering. According to Kate Kelly from CNBC, Zynga has selected Morgan Stanley as the main underwriter of the IPO, with Goldman Sachs and Bank of America also listed as additional underwriters.
The company reportedly recently raised $250 million in new funding at a $7 to $10 billion valuation earlier this year.
Zynga was founded in July 2007 by Mark Pincus and is named for his late American Bulldog, Zinga. Loyal and spirited, Zinga's name is a nod to a legendary African warrior queen. The early supporting founding team included Eric Schiermeyer, Michael Luxton, Justin Waldron, Kyle Stewart, Scott Dale, John Doerr, Steve Schoettler, Kevin Hagan, and Andrew Trader.
Zynga's investors include Reid Hoffman, DST, Google, Tiger Global, Kevin Rose, Kleiner Perkins, Union Square Ventures, Andreessen Horowitz, Peter Thiel, Foundry Group and IVP.