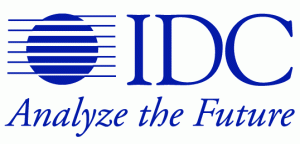 IDC's Asia Pacific Cloud services and technologies principal analyst, Chris Morris predicts that the future challenges to be faced by the chief information officer (CIO) of 2015 will be trends in outsourcing, the cloud giants dictating the trends with cloud vendors and the converged IT infrastructure.
According to Morris who spoke at the recent CIO Summit 2011, there are four specific frameworks that will change the cloud model forever.
Outsourcing 3.0
The first one will be Outsourcing 3.0, this will directly affect how services used on mobile devices, mobile phone applications and information analytics will evolve and integrate within the cloud platform. Morris said "If you just assume that the Cloud is a place to put your application in, or replace infrastructure then you are going to get left behind."
Morris predicts that Outsourcing 3.0 will be just another tool kit in 2015. He said "Outsourcing 3.0 using the cloud would have a full portfolio of services from commodity to mission critical services, and because of that service management plays a critical part of the IT service cycle."
Hybrid Cloud to Include Data Center Transformation
The second model will be the changes with the hybrid environment of both the public and the private cloud. There will be more integration among the two and this will evolve to include cloud-based data centre revolution. "There is a long way to go with data center transformation, as the target for large enterprises is 100 virtual machines per server by 2012," Morris predicted.
"The network and storage is being overstressed by the number of virtual machines and the ROI is not being addressed," Morris said.
Big Data Will be Part of Cloud Supplier Portfolios
Morris also predicts that the provision for 'Big Data' will become part of the Cloud suppliers' portfolios. In fact, according to the IDC statistics that was released in 2010, 9.8 exabytes of data storage was purchased by cloud suppliers from the Asia Pacific alone. Morris said "The Cloud service provider has a big part to play in this as they have the relationships with the storage providers that are on demand."
According to Morris, there will be a change in the supplier's portfolio of services, because suppliers will gradually decrease leaving only the cloud giants that can give more service offerings for the users. Morris said "By 2015 public cloud will probably be more important than virtual private cloud because those security and reliability levels will have come up and there will be 80 per cent of new applications developed for public cloud."
The cloud supplier's capability need to be closely monitored.
"Your future will depend on your ability to source and manage these applications from a public cloud environment. You as a CIO are going to be dealing more with Cloud service hosts, far fewer technicians, and the vendors are going to vanish. We predict that up to 35 per cent of your key vendors will be 'Wiki trivia' by 2015."
The trend with the cloud vendors is that they will be taken over and be offered partnerships due to their wide base of customers in the cloud market.
The Cloud Skills Base Will Change
Finally, the model of cloud skills base will revolutionize IT technology operations with outsourcing organizations that manages technology and IT people.
"If you are looking at the future mix of an organization, it would be 80 per cent technicians and 20 per cent management. That means you need to retrain and re-skill people who can manage services," Morris said.