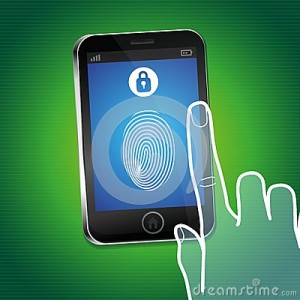 For years, companies and employees have struggled with the problem of bringing personal phones on the job. Now, the team of Dell has created an app called Virtual Smartphone which offers secure calls, messages and applications for Android and iOS alike.
The solution called Dell Mobile Workspace, part of Dell Enterprise Mobility Management (EMM) is a complete, cloud-based solution that ensures simplified, secure access to enterprise phone, email and storage services from an employee's personal Android or iOS smartphone or tablet.
Neither Google nor Apple has really addressed the fundamental problem of the so-called BYOD movement, providing a data store, to secure corporate data, keeping the contacts of users and photo separately from the company's data. Instead, applications like Touchdown HD for Android and Knox application from Samsung have gone in this direction, despite being limited to their respective platforms. The Dell Virtual Smartphone instead is multiplatform in nature.
The company says with Dell Business Phone, Dell provides a compelling end-to-end user experience while removing some of the biggest BYOD security, manageability and cost hurdles companies face. It will continue to curate and pre-integrate productivity apps and services into Dell's EMM heterogeneous mobile cloud offering to ensure users have what they need to keep pace with the rapid adoption of BYOD and mobility.
The key, according to Dell, is that BYOD competing solutions such as Knox doesn't distinguish between personal and business calls. Vonage does, and provides value-added services such as call recording. The Dell-Vonage solution also allows large companies to manage their communications a key compliance requirement in some companies. Administrators can set detailed policies, such as sending voice calls to a Wi-Fi network, or block a user's personal number during office hours.
Dell has promised that the application will respect the personal space of the employee, even when it is running in the background. As an example, an employee can answer a work call using the application while taking a picture. The photo should be stored on the camera roll the employee's personnel data space.
These new Dell Mobile Workspace capabilities extend the secure, managed enterprise workspace and enable apps and services to share data securely and synchronize enterprise information seamlessly. In general, users and administrators should find good things on the app for Dell, as it apparently preserves user data and work, and adds another option for those who wish to bring their personal devices in the workplace.
A recent report from ReportsnReports.com found that the mobile cloud market is fast gaining momentum primarily due to the convenience provided by the mobile cloud apps and services to the users. The present times has seen an extensive rush in the adoption of mobile cloud as users are becoming more responsive towards adapting applications and services pertaining to the mobile cloud.