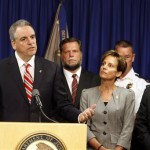 On Wednesday the government announced that Google has agreed to pay $500 million to settle government charges that it has shown illegal ads for online Canadian pharmacies in the United States selling prescription and non-prescription drugs to American consumers.
the Justice Department said the fine covers revenue that Google earned from the illegal advertisers and revenue that the Canadian pharmacies received from United States customers.
Back in May Google revealed that it has put aside $500 Million for the potential settlement of a Department of Justice investigation into its advertising practices.  The move decreased its quarterly profit by 22 percent.
As part of the settlement, Google acknowledged that it failed to require a prescription and improperly aided Canadian pharmacies that operate illegally.
Google said in a statement Wednesday "We banned the advertising of prescription drugs in the U.S. by Canadian pharmacies some time ago. However, it's obvious with hindsight that we shouldn't have allowed these ads on Google in the first place. Given the extensive coverage this settlement has already received, we won't be commenting further."
The investigation was led by officials from the Justice Department and the Food and Drug Administration. James M. Cole, a deputy attorney general said that the Department of Justice will continue to hold accountable companies who in their bid for profits violate federal law and put at risk the health and safety of American consumers. This settlement ensures that Google will reform its improper advertising practices with regard to these pharmacies.