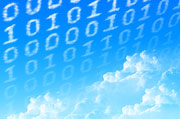 With the entrance of cloud computing platform in the IT industry, SaaS software becomes to common model.
Epec Engineered Technologies in 2006 faced a common IT challenge that directed them to acquire the New Bedford business firm that is a manufacturer of mass-based battery packs, printed circuit boards, and other IT electronic devices. They are all products needed to replace Enterprise resource planning (ERP) systems to fit in to the cloud platform.
That move in 2006 was not expected because instead of standardizing or replacing their in-house ERP applications, they chose to migrate all their data using SaaS through NetSuite. This was even given the fact that NetSuite may not be compatible with some cloud-based features.
NetSuite was initially acquired so it will give instant access for the remote employees on the company's financial status and real-time inventory data.
This IT business solution used by Epec was also used by other companies; using SaaS to provide them the cloud-based environment they need. This trend was initially disagreed upon by CIO's, but with the current evaluation of SaaS performance this belief is slowly changing.
The continued popularity of SaaS ERP has gained for them the momentum among users; this could be accounted to the various benefits it offers. The first benefit is associated to the marked decrease in capital expenditure and operational costs. Kevin Prouty, Aberdeen Group's research director for enterprise applications said "That's what's made SaaS so attractive."
SaaS ERP has also made the IT migration faster and easier for Epec, enabling them to build their cloud-based network infrastructure that supports the ERP they wanted.
Anritsu Company has been using in-house ERP software in several of their offices from Santa Barbara, California, Morgan Hill, and in their Brazil office. Now they are looking at SaaS ERP as their best option because they will have more cost effective IT solutions without having the need to get new people to run it.
Disagreements have long been around in favor of in-house cloud-based ERP among key decision makers in a company. It is however, noticeable that the disagreements have now simmered down. One example is Anritsu's present stand on the use of ERP, which was credited to SaaS' successful performance in HR supervision, sales commission computations and management of engineering projects.
Security concerns were raised especially in doing online shopping or banking that is why Saas ERP should be thoroughly evaluated for its security stability. Prouty agrees to this principle so he said "The security issue is more of a perception issue than it is a real issue."
To further improve NetSuite's product features, they have added 200 fields plus 15 record types to advance their features. Speed and performance issues have also been addressed by NetSuite through their partnership with Citrix Systems using Web Acceleration software.
There are also drawbacks to using SaaS ERP as compared to in-house ERP, which include less control on enterprise modification and lack of upgrade capability.
Prouty believes that SaaS ERP has long-term disadvantages, one of which is the recurring fees that when accumulated may in fact be more expensive because a company is paying for a license that they can never own. He said "A common sense assumption would be that over a ten-year period you're probably going to spend more money."
This is also the same reason why some IT companies prefer hosted ERP instead of Saas. This software will give the company the freedom to control and manage their own cloud environment without the recurring fees and maintenance costs in acquiring SaaS ERP.
More and more CIO's now, however believe the possibility of SaaS ERP gaining its cloud-ground and popularity in the coming years.