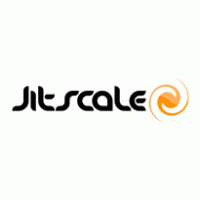 Cloud Computing Providers Challenged to Dispel Security Concerns
By Arjan de Jong, Marketing Manager, Jitscale
The adoption of cloud computing services has been swift for both large and small companies and satisfaction with cloud computing is very high, according to a recent study conducted by the Cloud Industry Forum in the UK www.cloudindustryforum.org. The study indicates that companies of all sizes are incorporating cloud computing into their overall IT strategies. Key drivers of this change seem to be flexibility, agility and cost savings.
More than 80 percent of the companies already using cloud services indicated they would likely increase their use of the cloud during the next year. This indicates a high level of satisfaction with cloud services by adaptors of the technology. Business applications companies are likely to move to the cloud are: email management, data back-up and disaster recovery, storage and web hosting services. Additional activities that users will move to the cloud are accounting, service management, CRM, security, and unified communications.
Businesses indicate that agility to deliver new services is their primary driver to adopt cloud computing. Companies are moving to the cloud because it offers them the flexibility they need to adapt to the ever changing business climate. The cloud makes it possible to access technology quickly and to offer solutions that they did not already have. At the same time, companies avoid the expense and hassle of owning and managing their own hardware.
Of the businesses surveyed that were not yet using cloud computing, nearly a third indicated that they anticipate adopting cloud services within the next year. It also appears that larger organizations are most likely to adopt cloud computing. Only 20 percent of companies with fewer than 20 employees are considering using cloud computing.
Within the IT Channel, cloud services are increasingly considered important, according to resellers surveyed. A large majority of resellers believe end users are ready to move to the cloud and the resellers are active in selling and supporting cloud services. There is still room for growth in this market, however, as almost one third of the resellers still do not actively engage with their customers about the relevance of cloud services versus on-premises technology.
In spite of the overall satisfaction of current cloud users and the number of companies that are considering adopting cloud services, there are still concerns that limit the growth of cloud computing. The issues that continue to create anxiety revolve around data security, privacy and the physical location of the data.
Because of these concerns, the vast majority of companies surveyed do not intend to move employee or customer information and accounts or financial data services to the cloud in the foreseeable future. Furthermore, regarding the location of data, companies feel more confident if their data is stored locally or nationally, as they are concerned about the potential impact of another country's laws on data storage. It appears companies are more confident when data is maintained in their home country where the laws and legal system are familiar.
In response to these concerns, cloud computing providers must stress the security measures they have in place to protect data and educate current and potential customers about the actual, rather than perceived safety, of the cloud. When it comes to the location of data storage, cloud computing providers must offer variety and choices to customers. Clearly, a one-size for all, single location data center SaaS or IaaS solution, however attractive from a cost stand point, probably won't deliver what the customer wants. Cloud computing customers do want value, but the savings should come from the hardware and redundant storage side of the equation, not at the expense of confidence and security.
Events such as the recent failure of Amazon Web Services' European cloud due to lightning strikes can also cause some businesses to doubt the benefits of cloud computing or to believe that it is not a safe or reliable method of hosting data. Cloud computing providers must reassure potential customers that they are taking all the necessary steps to mitigate these types of disruptions.
Base on this important survey from the Cloud Industry Forum, cloud computing is gaining momentum fast in organizations of all types and sizes. There are major opportunities for expanding the cloud market alongside on-premise solutions, by encouraging companies to adopt cloud computing and guaranteeing safe storage of even more data and IT functionality into the cloud. Cloud computing companies need to be more than mere service providers but industry advocates dispelling misunderstandings and communicating to companies the very real benefits of being in the cloud.
Arjan de Jong is Marketing Manager at Jitscale. He has more than 10 years' experience in all aspects of marketing for technology companies with a passion for out-of-the-box thinking and leaving the obvious paths. Jitscale provides fully managed, secure, on-demand, global, auto-scaling and virtualized IT infrastructures as a service. Based in the Netherlands, Jitscale is currently expanding into the U.S.