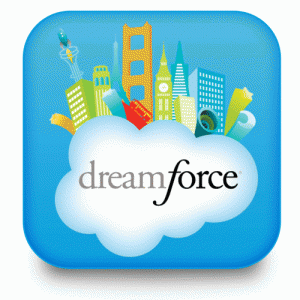 Marc Benioff, Salesforce.com's CEO discussed its new recent development platforms in the last Dreamforce 11 Conference. Here he emphasized on the model of social enterprise as a counterpart for the "platform as a service" battle in the cloud. He gave the participants an overview of the company's new products, Force.com, Heroku and the Database.com storage application.
Benioff placed more focus on the discussion about the evolution of various development platforms. To put this to mind, he mentioned about the 90's vision of cloud computing, which included .NET and J2EE; while with the entry of the 21st century iOS and Android controlled the trend in mobile cloud computing. Today, Benioff reiterated that the world needs the social computing platform. This is to take advantage of the 550,000 applications that are now built-in with Facebook and another 750,000 tied with Android and iOS applications. With these trends that continue to flourish and control the cloud environment, users need new cloud-based servers, applications and databases.
This may sound to be an enormous dream not to mention that it will be positioned against the giant vendors like IBM, Amazon, Oracle, SAP, Microsoft, VMWare, Google and AppEngine. To prove the possibility of this being realized, Benioff announced that AppExchange   recently just recorded 1,250 applications, more than one million installations and about $500 million sales. Salesforce tools were also demonstrated in the conference to showcase their applications.
A new feature on top of Force.com was presented by CEO Sandy Kurtzig and former president of Oracle and now inventor for Kleiner Perkins, Ray Lane. This is a new platform that is seen to compete with ERP software, but will have a "no ERP" button indicated on it that resembles the "no software" button from Salesforce.com.
Salesforce EVP George Hu stated that their Database.com platform is the lifeline of their automation and application features. Now they are planning to create "the world's first social, mobile, open database."
In addition to this announcement, Database.com also announced their new Data Residency Option, which will give companies access to their data centers while they are connected with Force.com. This is a welcome feature especially with companies that are particular with security issues; this is expected to be available in 2012.
Seesmic CEO Loic Le Meur proudly announced their Seesmic CRM during the conference. This is very much like Database.com data storage that contains CRM profile, connections from Chatter and more.
Facebook currently uses Force.com in building and organizing their internal applications according to CIO Tim Campos. He showcased at least 70% of Facebook's applications that are run using Force.com.
According to Hu, Force.com was a lot easier to develop and is compatible with most mobile applications. Joe Drouin, Kelly Services CIO said they are also operating using Force.com for their iPad applications.
Salesforce.com through its CEO Byron Sebastian also announced that Heroku is now running Java making it the only cloud application that has a muti-language feature. Sebastian added that it is completely an open system with all sorts of application add-ons. Heroku is currently being offered at $4,000 a month.
It should be remembered that at last year's Dreamforce conference, Salesforce.com announced that it will seal an agreement with VMWare's Spring Source Framework for Java, which is entirely at the opposite direction with Heroku now in the picture.
Benioff further introduced their other product offerings that include tools like Blackboard, Ariba, and Workday.