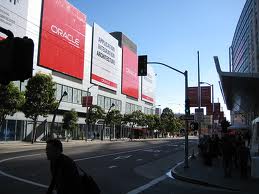 Oracle Open World is scheduled to host another much awaited event, the CRM Pavilion. Back by popular demand; this event will have participants from carefully selected group of partners from ISVs (independent software vendors) and Sis (system integration). The group will be chosen according to the relevance they have contributed to Oracle's sales organization and performance. These groups will also be part of future IT expansion projects of Oracle CRM product applications.
The new product features and applications will be showcased in detail by CRM Sis and ISVs. They will discuss in detail how customers can take advantage of their integration concepts and how to step ahead on their IT solutions using the Oracle CRM integration features. Through this new IT CRM development, customers can now maximize their deployment capabilities.
Oracle has in mind to leverage their products as well as their partner services that will provide key collaborative roles in the domain expertise in product integration. Creation of powerful and deep integration capabilities will make Oracle customers empowered to manage their CRM needs.
Combined solutions from CRM ISVs that have been deployed from Oracle's System Integration will be highlighted at the Pavilion. One of the key features of the CRM ISV is their more comprehensive CRM suite that operates using cross-integrated solutions that is a lot beneficial for customers.
Anthony Lye, SVP of Oracle CRM in a press release said "The CRM Pavilion is a great way to see the valuable contributions our partner solutions bring to Oracle CRM and our customers. Working closely with these partners has led to many customer successes and product innovations that solve very complex requirements and we're pleased to showcase them at Oracle Open World."
David Bonnette, President of BigMachines mentioned in one of his statements that their company is one of Oracle's prime members that earned them their Gold level membership in the Oracle Partner Network. BigMachines is also the founding member of the Inner Circle Partner Initiative that delivers joint solutions for Oracle CRM On Demand applications. These two groups provide outstanding business opportunities for customers and members and likewisehas also been an advantage for BigMachines.
"We look forward to participating in the CRM Pavilion at Open World, where we will demonstrate our leading, on-demand selling platform along with other best-of-breed partners," Bennette said.