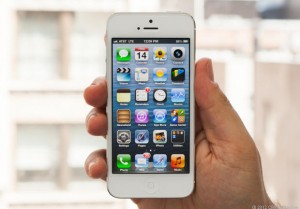 Beginning April 12, T-Mobile will be selling iPhone 5 to its customers. Customers who want to avail of the offer will have to pay $100 plus $20 monthly for 2 years as equipment fee. Also, T-mobile has already announced its no-contract plans beginning at $50 monthly for single users. This offer includes data plans, data tethering, unlimited voice calls, and unlimited text messages. The $50 no-contract plan also includes 500MB of 4G data. There's also a $60 per month plan which includes 2.5GB of 4G data while the $70 monthly plan includes unlimited 4G data.
According to T-Mobile President and CEO John Legere, the iPhone 5 will work on T-Mobile's current HSPA+ and 4G LTE networks. The latter has been launched in Washington, D.C., San Jose, Phoenix, Kansas City, Houston, and Baltimore. More areas will have the 4G LTE network soon.
The iPhone 4S is still available to T-Mobile's customers for $70 down payment and $20 monthly for 2 years. On the other hand, the iPhone 4 costs $15 down payment and $15 monthly for 2 years. Both iPhone models will also work with the HSPA+ network. Legere said that his company is the only carrier offering HD Voice for iPhone 5 users. HD Voice provides high-definition, crystal clear calling across the United States of America. It also reduces background noise significantly.
For the iPhone mobile devices, there is a lock-in period for 2 years or until the customer has fully paid the equipment fees. However, if the customer opts to shift to another carrier, he may do so provided he pays the equipment fee balance. The mobile company will also begin offering a trade-in phone plan for existing T-Mobile customers who wishes to acquire the new iPhone 5.