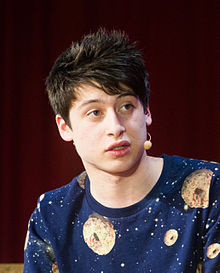 The latest addition to the roster of mobile apps millionaire is a 17-year-old boy in London by the name of Nick D'Aloisio. Yahoo was reported to have bought the mobile news app Summly for $30 million. Although the terms of the sale haven't been disclosed yet, Summly creator D'Aloisio is touted to be Yahoo's youngest employee to date.
According to D'Aloisio, the money will be invested with the help of his parents since he's still of minor age. Living in Wimbledon, he had the support both of his school and his parents in developing the said mobile apps. His school gave him some time off to develop the application. He also had the support of early financial backers like media mogul Rupert Murdoch; John Lennon's widow, Yoko Ono; broadcaster Stephen Fry; and actor Ashton Kutcher. However, it was billionaire Li Ka-shing through Horizons Ventures who first invested $250,000 in D'Aloisio's project.
The mobile news software condenses news articles into readable texts for small mobile phone screens. Introduced in November 2012, Summly didn't only receive financial help. The apps' financiers also shared their insights on how to improve the mobile software. Currently, D'Aloisio's company works with at least 250 content providers like Wall Street Journal. Summly provides summaries of news articles along with the link to its full version thus providing additional traffic to other news websites.
D'Aloisio had created other mobile apps like SongStumblr and Facemood. Facemood attempts to analyze the posts of Facebook users in order to determine their moods while SongStumblr is a music discovery app.