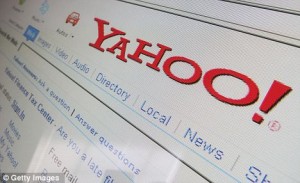 Yahoo's recent management shakeup and the run up in the stock price add to the speculation flying around about a bid for the company by industry titans.
The most recent rumors indicate that Google may help finance a possible deal by others to acquire Yahoo. According to the Wall Street Journal, unnamed source familiar with the matter, says Google and prospective partners have held early-stage discussions, but haven't assembled a formal proposal for Yahoo, and it may result in nothing. Although Google's involvement in a Yahoo acquisition would likely draw antitrust scrutiny from regulators because both companies combined would own a large share of the Internet search traffic.
Sources also indicate that there may be others looking to buy Yahoo like Chinese Internet company Alibaba Group of which Yahoo owns a 43 percent stake and Microsoft which offered to buy Yahoo for $47.5 billion in 2008 before withdrawing the bid.
In the last few years Yahoo has had a hard time keeping up with competition and suffered great losses in online advertising market share to Google and Facebook. Over the last 4 years alone the company changed its CEO three times. Since the company ousted its last CEO Carol Bartz in September, the stock price gained almost 25 percent which many believe is an indication that the company might be ready to accept a potential buyer.