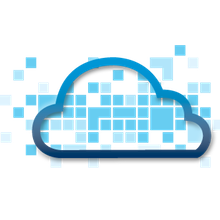 Cloud computing has now become a commonplace in the IT industry, but for some people they may not be aware that they are actually using it. Enterprises who want to get leverage for their business have plunged into the cloud platform and many users have used it for some time now, but have not realized it.
There are Internet polls and surveys conducted recently that showed how commonplace cloud computing has become.
Cloud Computing is Everywhere – Microsoft recently conducted a survey of 705 companies in Canada. It showed that 19% of the company respondents who said they are not using cloud computing are actually utilizing cloud solutions and services for their business. This is because the respondents are not aware that Microsoft services such as Microsoft Office 365, Microsoft Web Apps and Windows Azure are considered cloud services. In fact, this figure may even go down if the other cloud services like Microsoft's online presentation features found in On Web, Microsoft Live Meeting and Citrix's Online will be included.  A lot of people are actually using Gmail, Google Docs and calendaring features, but do not know they are generating the files from the cloud.
Cloud is being Integrated in most Technology Enterprises – Most business enterprises have decided to migrate to the private and public cloud to place their business at par with most of their competitors. One thing though that these companies need to realize is the need to look closely on their application requirements and choose only those that fit their business needs. Peachtree Capital Advisors (PCA) conducted a survey that showed more than 50% of investment revenues will be generated from the cloud. Barb Darrow of PCA, however, thought about the software manufacturers whose businesses are not doing so well, so how can they help the cloud business to thrive?
Darrow said,  "Other findings that enterprise software and social media categories are on the wane show that investors might have a circumscribed, even myopic view of how to invest as broadband changes the nature of both computing and the way we live."
IT Management adopts Cloud Migration – The IT Department of any business now drives to cloud adoption making it an integral part of their technology platform. This is in spite of some confusion from the cloud framework in terms of its compatibility issues. There is also news about the "shadow IT" that threatens to replace the IT team. Another issue is the fact that even PC management has now become an IT responsibility. This is also becoming the trend for cloud management and monitoring. Independent Oracle Users Group conducted a survey of their 257 member companies. The survey confirmed the ever-increasing responsibilities of the IT Team in terms of private and public cloud management, committee management and monitoring, cloud control and centralization efforts.  IT Executives who previously handled highly technical issues for the company are now adopting leadership responsibilities. This is brought about by the cloud migration trend from the private to the public cloud. The survey revealed that 67% of cloud management comes from the IT department and in 37% of these cases the final say is decided upon by the IT.
Cloud computing is definitely here to stay and to control major enterprise issues and business solution requirements, but there are still a lot of concerns that need to be addressed. Some issues include cloud security, cloud compatibility with current enterprise structure, cloud services cost and payment schemes and most critical is the cloud management and control responsibility issues.