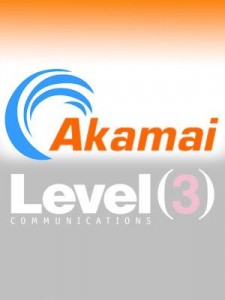 Paragon conducted a fair research on cloud Level 3 Communications and Akamai. This was after IT companies became more concentrated on web content delivery and real-time, high-speed streaming as the demand for it raised sky high. Content-focused companies became centered on cloud computing solutions because they saw its promising customer appeal. This was also due to the fact that the demand for excellent media cloud services also picked up. In relation to this cloud trend, Paragon report evaluated the position of IT companies that provide content services such as Akamai Technologies, Inc. (NASDAQ: AKAM) and Level 3 Communications, Inc. (NYSE: LVLT).
Akamai Technologies, Inc. is known in the United States and across the globe for it provides improvement of content delivery and acceleration services. Just last month Akamai acquired Contendo its smaller rival for $268M. Contendo is a small company that provides mobile and Web acceleration services through the cloud platform.
Paul Sagan, president and CEO of Akamai said, "Cotendo's technology, partnerships and people are a strong complement to Akamai. Together, we believe there is tremendous opportunity for our combined technologies as enterprises embrace the move to the cloud and seek solutions for an increasingly mobile world."
Investors are given the necessary step-by-step action plans to help provide daily, fresh trading ideas and to consolidate all public web content available for the company.
Level 3 Communications, however, provide Internet and network services such as high speed Internet protocol services, transport services, dedicated Internet access, dark fiber services and virtual private network services.
The company disclosed that Level 3 Communication's IP network will have a vital role in the Central Valley Next Generation Broadband Infrastructure project. This is a huge project whose $46.6 million funding out of the $66.6 million budget came from its major investor, American Recovery and Reinvestment Act (ARRA).
The Paragon Report is an independent research body that receives its compensation from a third-party organization for its advertizing services. It is not in any way connected to any public operated company.