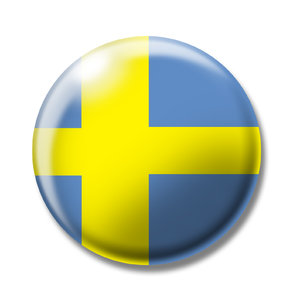 Sweden's mobile and telecommunications leaders showcase the latest in mobile data, wireless connectivity, user experience and rich content at Mobile World Congress 2012

The Swedish Pavilion (Hall 2, stand 2F13) brings together cutting-edge technology solutions and innovative companies from Sweden at the Mobile World Congress, February 27 to March 1, 2012 in Barcelona, Spain.
With more than 20 co-exhibitors, the Pavilion showcases the latest Swedish innovations in mobile technology. Visitors to the Pavilion will meet with C-level executives from the exhibiting companies and learn about innovations in mobile and telecommunications technology for the next decade and beyond.
"Sweden has always been at the forefront of mobile innovation and technologies that have been stimulated by excellent infrastructure," said Amanda Hallberg, consultant, Swedish Trade Council. "This year the Pavilion showcases the entire spectrum of Swedish mobile technology that is addressing mobile operator pain points, from mobile data, location services and wireless connectivity to business services, devices and mobile infrastructure."
Some examples of what visitors will see at the Swedish Pavilion in Barcelona include Birdstep Technology, which will demonstrate how intelligent mobile data offload helps smart operators in Finland, Sweden, UK, US and Greece to handle the demand of the wireless data boom. Operators can also learn about Teligent's VoIPZone that turns all VoIP and mobile data calls into billable services with fixed-price data plans.
Artificial Solutions introduces its virtual assistant that enables people to hold two-way meaningful conversations with applications and services running on computers, mobile technology and other electronic devices, in a humanlike, intelligent manner. Another great innovation from Sweden is myFC's PowerTrekk, a portable fuel cell charger that lets you charge your mobile anywhere. All you need is water.
The Swedish Trade Council has managed the Swedish Pavilion at Mobile World Congress since 2002. This year exhibiting companies represent the following mobile industry sectors and services:

Devices and device management
 – FältCom
 – myFC
–  OptiCaller Software
 – Synapse
Location based services
– Mobile Arts
Mobile data
– Birdstep
Mobile infrastructure
 – Aktavara
 – Ascade
 – Teligent
Network management
– Tail-f Systems
Rich content
 – AppSport by CamClic
 – Mobenga
User experience
 – Artificial Solutions
 – Ikivo
 – TalkPool
Wireless connectivity
 – Arkivator
 – Coresonic
Also on the stand at MWC 2012 is the Swedish Mobile Association, www.swedishmobileassociation.com, which provides data and analysis on the Swedish mobile and wireless market.
A full list of companies exhibiting in the Swedish Pavilion is available on request or at http://www.swedishtrade.se/mwc2012.