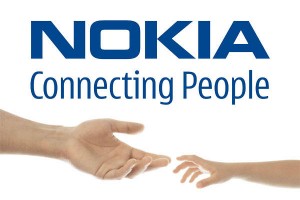 Nokia this morning announced a broad refresh to its device portfolio, with Stephen Elop, its CEO, stating that one year on from its strategy refresh, it is "very clear that we have changed the clock speed of Nokia."
In its smartphone portfolio, the company confirmed wider availability of its Lumia 900 device, which was announced earlier for this year in an LTE version for the US market. The vendor will offer a DC-HSPA version for markets where LTE is not supported, with availability from the second quarter of 2012.
Also announced was an entry-level Windows Phone device called Lumia 610, which is "designed as the perfect introduction to Windows Phone for a younger audience." This terminal is the result of a new software release from Microsoft, which enables Windows Phone to be supported with lower memory and processor requirements – and therefore enabling lower price points.
Due to the Windows Phone upgrade, Nokia also said that the platform will now support devices targeting the Chinese market. The company is now planning to offer a range of devices for this country, "covering both CDMA and WCDMA technologies" – marking a debut for Nokia in the CDMA smartphone space.
Nokia announced three more handsets in its mid-tier Asha portfolio, the 202, 203 and 302. Among the features supported are a "fast, cloud-based browser" which reduces internet access costs, with the company claiming that this compresses data traffic by up to 90 percent.
Meanwhile, Symbian OS refuses to go quietly, with Nokia announcing its 808 PureView, the headline feature of which is a 41 megapixel camera sensor. While this can be used to produce an image with a 38 megapixel resolution, pixels can also be condensed to produce "the sharpest images imaginable" at five or eight megapixels.
The company said that similar technology will make its way to Windows Phone devices in future. Jo Harlow, Nokia's EVP of smart devices, refused to be drawn on its plans for future Symbian OS devices, although the company has recently noted that demand for these handsets is dropping-off faster than initially anticipated.
Nokia also noted some updates to its content and services portfolio. The company has evolved its Life Tools service, which it said "provides life-enhancing information across the range of Nokia Series 30 and Series 40 products," with a rebrand to see it become Nokia Life.
Mary McDowell, Nokia's EVP for mobile phones, said the new release offers "a fresher, more playful look," as well as introducing social interaction features to appeal to younger users.
Available in India, China, Indonesia and Nigeria, McDowell said: "our intention is to expand beyond the four markets where we are present."