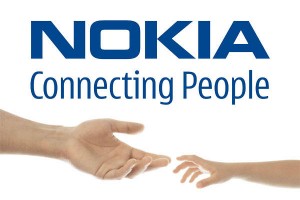 Nokia CEO Stephen Elop this morning provided insight into where the company is focusing its efforts based around local awareness, location services and monetising the ecosystem.
Speaking during Wednesday's keynote session, Elop said attention on apps with global appeal would be driven by emerging markets to become more locally focused. Location services based upon horizontal platforms would also come to the forefront, together with enabling app developers to take advantage from the monetisation of the mobile ecosystem.
"The apps we see now, we believe, will shift to being more focused on person-to-person (P2P) at a local awareness level," said Elop. "Emerging markets will be the driver in this change, and the distribution of apps will be achieved by P2P sharing. But we need to help with the creation of a sustainable app ecosystem."
Moving to location service, the Nokia CEO said that it would look to contribute its technology to existing horizontal platforms. "We are daily faced with three questions: what, who and where? The search engines answer the first, social networks provide the second, and our goal is to respond to the 'where' question."
"We can take our location platform much further with, for example, augmented reality."
Recognising the importance of the app developer community, Elop said the company aimed to make investments so that those closely involved with the ecosystem could monetise their work.
"We have provided billing systems to 150 operators in 40 countries, and app developers using operator billing see a 5x increase in consumer purchasing as against using credit cards. We have a clear approach to boosting this ecosystem by enabling revenue sharing for operators and app developers."
Elop added that he wanted Nokia to be a disruptive force with the creation of a third ecosystem, adding that shipments of the new Lumia handset were already exceeding expectations in the US.