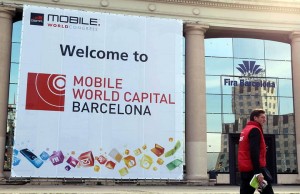 The CEOs of Bharti Airtel, VimpelCom and Telefónica Latin America have called for the industry to drive down the cost of smartphones to trigger the greater use of mobile data.
Speaking during today's keynote session, Sunil Mittal, chairman and MD of Bharti Airtel, said that the cost of smartphones must start to fall and come much closer to the price of feature phones seen today in India.
"The difficulty we have moving forward to the next business model is the lack of a cheap smartphone," said Mittal. "A US$50 device would dramatically alter the landscape." He added that the penetration of smartphones was only around 5 percent in India today, and much less in Africa.
Jo Lunder, CEO of VimpelCom, echoed this call, adding that 'small screen' devices would dominate how residents in emerging markets would access the Internet. "Mobile data will replace voice as the main revenue earner," said the CEO. "We've seen smartphones drive up ARPUs by at least 10 per cent."
The VimpelCom CEO added that smartphone penetration in Russia had reached 10 percent, and that younger people were especially keen to access the Internet via a mobile device.
The market conditions are slightly different in Latin America, said the chairman and CEO of Telefónica's Latin America business, Santiago Fernández Valbuena. "Smartphone penetration is growing fast, and we expect mobile broadband to contribute around a third of all data traffic by 2013. But to continue with this growth we also need affordable smartphones."
Mittal upped the stakes by calling for the GSMA to support a campaign for a US$50 smartphone. "I hope when I return to the Mobile World Congress next year such a device will exist."