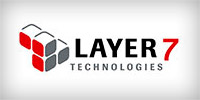 Quick interview with Dimitri Sirota, VP Marketing & Alliances of Layer 7 about their API management portal and future strategy.
Discussion about how mobile is changing the needs of communication companies across the globe. While enterprise customers and service providers have very different wants and needs, they both share a desire for a secure way to transmit information across internal and external systems.
Finding a way to secure internal info when exposed externally will become an even bigger focus as more and more companies contract out the development of their mobile apps—a market Frost & Sullivan expects to reach $7B by 2015.
Interview led by Martin Tantow, Editor-in-Chief, CloudTimes.