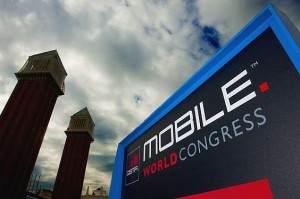 Executives from Juniper Networks and ZTE discussed last week at the Mobile World Congress in Barcelona the way in which networks are evolving in the face of changing customer demands, highlighting approaches operators can take to support growth in new services while offsetting flatness in legacy businesses.
Speaking in this morning's keynote, Kevin Johnson, CEO of Juniper Networks, outlined to the MWC three ways in which networks need to evolve in order to support "seismic changes" facing the technology sector in the coming years.
Noting the growth of new devices connected to the mobile internet, and the uptake of apps and cloud services, "this really adds up to a big shift in how service providers can capture revenue."
According to the executive, there needs to be a focus on building an "open, programmable internet," with increased intelligence to provide consumers with the best user experience. "It is the ability for these applications to dynamically change the behaviour of the network, in real time, in order to deliver a compelling service," he noted.
The concept of "trusted mobility," integrating security at the heart of the proposition, will "separate mobile leaders from followers from now on." This will require a shift in mindset, he said: "our industry has looked at mobility and security as two different things. Those two things have to come together."
And also important is the shift toward a "symmetrical internet," where data uploads are as important as downloads – in contrast to the way that networks are currently architected, where download speeds are prioritised. This is being driven by consumers sharing more and more data, with a growth in mobile video uploads as "everyone is a broadcaster."
Shi Lirong, president of ZTE, said that operators need to consider customer experience and total cost of ownership in combination as core priorities, a concept he referred to as E/TCO.
The executive said that the best way to improve this metric is through multi-network convergence, with a mix of macro, micro, picocell and Wi-Fi infrastructure in different frequency bands to meet specific coverage and capacity requirements. "We believe this agnostic access is very important to improve the user experience of data services," he said.
China Mobile was highlighted as a proponent of this approach, with the ZTE executive noting that this operator will have "the biggest four-network convergence in the world." This operator is mixing 2G, 3G, Wi-Fi and TD-LTE networks, supported by investments in bolstering its backhaul capacity.
"The kung-fu master receives the respect of all other rivals. In the mobile world, the one that masters the convergence of solutions for multi-network will be kung-fu master," he said.
Juniper's Johnson also had a clear view of the role of the infrastructure provider in this evolving ecosystem. "We have a responsibility to invest in R&D to find new ways to carry traffic at lower cost per bit, but equally important we think we have a responsibility to innovate in the ecosystem and help create the platform that can enable new services, new monetisation opportunities, and new revenue generation opportunities for our service provider customers."