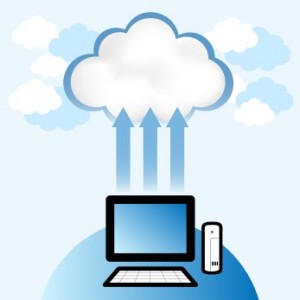 According to the Information Systems Audit and Control Association, the return on investment of cloud computing may not be able to meet expectations due to hidden costs.
In its white paper "Calculating Cloud ROI: From the Customer Perspective", there are 5 hidden costs which everyone must be aware of before they move to the clouds:
There is a cost involved when an enterprise decides to house their IT services back to its premises because it will be faced with regulatory changes.
There is also a cost involved in mitigating cloud computing risks.
Some expenses may be incurred unexpectedly when systems are migrated to the clouds.
Due to the shift to cloud computing, there's going to be a loss of IT knowledge which provides competitive differentiation.
There's also a lock-in provision with a proprietary service or particular cloud service provider which is expected to slow down any future plans for adopting open standards-based services.
As more and more enterprises are turning to private, public, or hybrid cloud computing models in order to take advantage of cloud computing advantages, it is also beneficial for these enterprises to be knowledgeable about payback and long-term costs.
The white paper also offers practical tips so that an enterprise can calculate its ROI effectively.
An enterprise must be able to set a balance between the need to decide and the need to be accurate. It must have a thorough understanding of the calculation but the other benefits of cloud computing must also be considered.
Cloud computing may not be suited to the kind of business an enterprise has. Each cloud computing service has its risks thus before moving to the kind of cloud an enterprise has selected, it must consider first how much of its interests can it expose to such risks.
The return on investment calculation is a good place to start in analyzing whether to move to the clouds or not. However, it is also god to compute for the payback period, internal rate of return, net present value, and total cost of ownership because these numbers, together with the ROI computation, will present a better financial picture.
An enterprise must be able to do a very good cost-benefit analysis of various cloud computing options before it shifts to a particular cloud computing service because it cheaper and easier to change a decision while it's still on its planning stage.