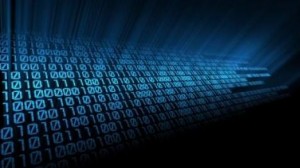 Cloud computing could be described as evolutionary outgrowth of previous computational approaches, based on both existing technologies and new technologies. Although the cloud presents new opportunities around the sharing of resources, the relative newness of the model does not clearly overcome some of the barriers, which will need to be addressed before it becomes pervasive.
The Internet has revolutionized and democratized access to information, cloud computing does the same for information systems. Cloud computing is a new way to provide resources and services and many new and existing services will sit on top of the clouds in near future. Scaling of information means cloud will further expand and there will be more outages in the form of hardware and software failures.
To overcome the issue, cloud companies might start to look to supercomputing, which uses many technologies and methods best suited for cloud adoption.
"You're scaling up the number of cores, so the number of failures — hardware and system software failures go up dramatically," says Richard Kenway, head of the Scientific Steering Committee of PRACE. "I've heard claims it could be an undetected failure every few minutes."
This means software programs will have to redesign to deal with minute-to-minute failures.
Software Redevelopment
The adoption of Cloud Computing as a real IT alternative may only be launched if the technological barriers and internal organization are overcome. Supercomputing works great on single-threaded performance, so the next focus will be on designing of high-end chips, while cloud will require less single-threaded performance.
Companies need to change their thinking about their software development strategies as lower-power chips will start to make entries into the cloud. They also need to redevelop their application development and cloud operating systems to align with the memory crunch.
Effective Management
The benefits of cloud as a service scheme consists of speed, efficiency and flexibility in service delivery and develop new applications for production to become more efficient without much silly mistakes.
"One of the big orchestration layer challenges that I think is interesting to me or anyone running a large-scale datacenter is not how you build efficient infrastructure, but how do you operate it efficiently?" says Facebook's VP of hardware design and supply chain, Frank Frankovsky.
Frankovsky sees managing power consumption along with hardware standardization and increase emphasis on software are the area that needs more investment.
"Because there's tens of thousands of devices, the ability for the technician to identify the faulty device, replace the component and get it back into operation is a really important part of operations at scale," Frankovsky says.
Worthy Communication
Management roles are required, roles to help manage the new infrastructure, a whole new set of applications that sit on the cloud. So there would be need of the hour for communication between all the parties involved in any one cloud, both from an organizational and a technical perspective.
Multi-tenancy
Likewise the problem of effective communication, developing true multi-tenant software applications is another challenge for cloud providers. The challenge ahead is going to be the production of true multi-tenant software by a software author.
As the same set of software from one cloud will be accessed by multiple organizations, keeping data separated from each other and making effective use of payment system is going to be major challenge in developing multi-tenant software applications.
Along with this, it also becomes important to protect the data in the cloud as it is essential to have good security systems to ensure proper transmission of data using standard communication protocols.
Although there are variations in the development of technologies that lead to temporary deviations from the optimal option, eventually the market will select the solutions that best meet the needs of society. The economic benefits of cloud computing outweigh the disadvantages and require solutions to overcome these shortcomings.