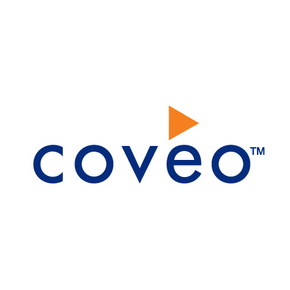 By Louis Tetu, CEO of Coveo
In the past several years, as cloud computing has become one of the top IT priorities, we can agree that, for the most part, we've overcome the primary concerns associated with the technology – security, reliability and performance. With these concerns at least partly alleviated, it's important to now look at how to quickly locate your data in the cloud.  While the cloud is a revolutionary delivery platform for its scalability, flexibility and freedom to place a company's most powerful IT assets in the hands of any user, there's one capability that your cloud may complicated: access to relevant knowledge.
The move to the cloud, plus the continuity of enterprise systems, plus social media, plus growth in unstructured content, equals fragmentation and an inability to find relevant knowledge. Beyond the challenge of a highly heterogeneous environment, the reality is that cloud environments, combined with an increased number of data channels, pose one of the biggest knowledge gaps facing companies today. Cloud-based systems house critical information, and with the amount of data doubling every 12 months, it's another place where knowledge may be lost. Cloud-based systems contribute to an already crowded chaos of applications, databases and online resources.
IT has traditionally handled this problem through integration – that has been a very complicated, time-consuming and expensive task. In a fragmented and heterogeneous environment, enterprises should resist the temptation to migrate data to a central system. The more data moves around, the more complicated it becomes to find again. And we've all learned from experience that systems of record never really contain the "only" record.  Fragments of data simply proliferate outside the system of record. Different processes, point solutions, employee-activated cloud solutions, the list grows. Unfortunately, employees end up using incomplete or wrong information, or simply re-inventing the wheel.
Unified indexing technology is the way forward thinking companies will access knowledge in the 21st century. The foundation of advanced enterprise search, unified indexing technology, easily assembles fragments of information on demand and presents them, in context, to operational users. As an example, consider how Google and Yahoo have transformed the internet by aggregating, consolidating and unifying information from the world's websites into one index.  These technologies by nature are less concerned with security and complex systems and more focused on the homogeneous web content. Advanced unified indexing technology, however, designed for enterprise systems, performs securely in the same manner within the vast variety of systems, both on-premise and in the cloud – email, databases, CRM, ERP, social media, etc. – and mostly secure content of varied data formats, structured or unstructured. The technology securely crawls those sources, unifies the information in a central index, normalizes the information and performs mash-ups on demand, within a given context – whether that is a sales person working on a large deal, a customer service agent solving a complex case, or an engineer working on a new product. Think of a world in which every document an executive needs on any platform is instantly organized, indexed and searchable just as consumers search the Web. This type of environment is where the cloud's hidden knowledge can be extracted, and correlated to enterprise content.
The proliferation of data found in cloud-based environments is not going to stop. In fact, it's going to expand exponentially. If enterprises do not adapt methods of extracting and correlating data from these systems, bringing those sources in the mix, then their challenge of accessing important customer, prospect or research knowledge – to respond to customers and markets with greater relevance and immediacy – will only become greater.
Louis Têtu is Chairman and Chief Executive Officer of Coveo. Prior to Coveo, Louis co-founded Taleo Corporation, the leading international provider of on-demand Internet software for talent and human capital management, acquired by Oracle for $1.9B in February 2012. Louis held the position of Chief Executive Officer and Chairman of the Board of Directors from the company's inception in 1999 through 2007. In 2004, Taleo was recognized as the 11th fastest growing technology company in the United States within the Deloitte Technology Fast 500, and in 2005 it was the only software company among the Inc. 500 winners to have an Initial Public Offering.