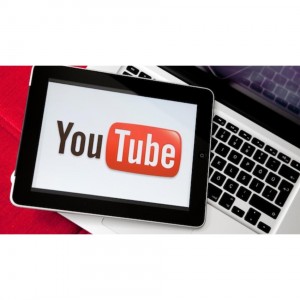 After more than a year of announcements, Google launched its paid YouTube channels. The service allows YouTube viewers to access premium contents from select content providers. Monthly subscription rate starts at $.99 with a 14-day free trial. Some content creators also offer discounts for those who will pay an annual rate.
As of now, there are 30 channels available for subscription. Google said it is still on a pilot mode but they plan to add more channels in the future. Some of the channels available include Sesame Street, National Geographic TV and Ultimate Fighting Championship.
But why?
Google has made their money largely through advertising and they have maintained that this is the best model for them. They have, through the years, launched several paid services and products but more than 90 percent of their earnings come from advertising.
The move is obviously part of their effort to encourage their content creators to come up with more quality content. The stiff competition, ever increasing number of content creators and continuous aversion of viewers to ads make it harder for content creators to earn enough through ads.
The move will allow these creators to continue with their free content and still open up a new revenue stream. It is not hard to believe that more quality content is the be all and end all of this whole exercise. It could also be their way of protecting their content creators and avoid having them go off to other channels that are more willing to give them more revenue stream, marketing assistance or higher revenue percentage.
However, this is Google we are talking about. There's got to be a higher purpose.
Google's portfolio has always branched out towards growing digital as a medium as strong as traditional media. As of now, digital is treated as an extra distribution channel but not as a content source.
Google's effort to create more quality content could be a move towards strengthening their position as a content source good enough to be bought. Back in 2011, Google offered several content creators an advance to try and help them create more contents. They chose their premium content creators which included Ashton Kutcher, Reuters and Phil De Franco. Phil DeFranco is the most successful. They renewed their agreement with less than half of their original line up last November. This may be a continuation of that initial effort. Should they succeed, they will are going to start developing their own a market, one that's comfortable and open to paying for digital contents.
Is there a market?
Everyone who has ever created a content and tried selling them online would know that FREE is the name of the game online. Selling digital content is harder than selling ice in Antarctica. It simply doesn't make sense for anyone to pay for something they know they could get for free.
However, it does happen. Anime video service Crunchyroll has more than 200,000 subscribers. This happened just 6 months removed from when they reached 100,000 subscribers. Crunchyroll is a company that brings in Japanese contents just a day after it was aired on Japanese TV. Its expansion will include Korean content and other Asian contents. It includes both TV contents and films.
Bigger content sources such as the NBA also offer premium contents for premium members. The market does exist. People are willing to pay if the content is worth their penny. There is also Willo.tv. YouTube worked with Willow.tv to bring Indian cricket games online. The partnership is still on. In fact, it may be going stronger since Willo.tv is offering exclusive contents to YouTube.
They are definitely a long way from the likes of bigger film companies and magazine publishers but it is definitely possible. It goes back to the supposed original vision of YouTube, give everyone a chance to become content creators and get access to a captive audience.
The problem goes back to the original one
Given all these proof that a paying market does exist, the question might not be whether or not it is a viable business model. That may be a question that has long been answered by Google. It could be all about what it has always been about, creating quality content.
The question, of course, is more complicated than it seems. There is an obvious difference in the behaviour of online viewers and traditional media consumers. In the first slew of Google's effort to encourage content creators to produce more quality contents, some of the biggest content creators weren't renewed. Phil DeFranco, a YouTube born superstar, was renewed and ended up being the most successful. Franco knew his audience and knew how to design contents that people would want to watch.
Content creators need to come up with a unique selling proposition that would convince their audience to shell out some dough. For one, there are already tons of full movies that allow viewers to watch some of the rarest and hard to find movies. Thus, offering full movies might not be something people will go for.
Conclusion
Eyes should not be on questioning whether or not there is market out there for YouTube's paid subscription because the answer is yes. The question is on whether or not content creators can create contents that people are willing to pay for.  A dollar a month doesn't sound much until you realize that if you want to subscribe to 10 channels, that would cost you $10 a month . Can these content creators make it worth it? Can they deliver the quantity and quality of content worthy of that $10. Can they create contents that could be as legendary as Friends, The Tonight Show, The Price is Right, Mythbusters, Transformers and others.