People are accustomed to using their beautifully-designed and easy-to-use productivity tools in their everyday life. As employees, they now have the same expectation for their work environment. Companies are allowing employees to use their own devices (BYOD) and adopt low-cost SaaS-based solutions to save IT substantial costs but this now renders concerns around security and compliance. The big opportunity is for startups who can couple simplicity, clean design, ease-of-use, and speed with enterprise-level security and compliance. These new products will benefit both the CIO and CMO in delivering a flawless experience for both the employee and the company.
CloudTimes was proud to be a media sponsor for an excellent conference on "Consumerization of IT = Opportunity" that took place last week at Mission Bay Conference Center at UCSF in San Francisco.
Under the Radar is Silicon Valley's most effective innovation showcase and business development conference. The conference brings leading decision makers together with pre-vetted startups that are disrupting the way traditional business is run. Through an intense vetting process, Dealmaker Media selects a handful of the industry's most compelling emerging startups to present to experts and CXOs looking to partner, buy or acquire new technologies. Under the Radar provides an unprecedented opportunity for large company executives who are responsible for leveraging innovation for competitive advantage to meet and learn about technology's early innovators. Each company has 6 minutes to pitch their company to a panel of active industry customers, along with an audience of early adopter technology insiders.
Here are the winners on Consumerization of IT = Opportunity: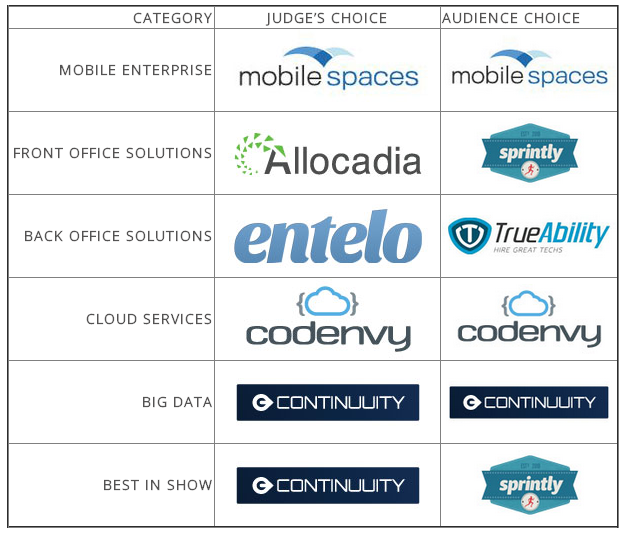 Links to Companies: