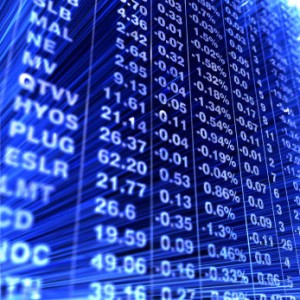 The first half of 2013 had various push and pull situations as cloud computing performances showed wide fluctuations in the global market. Out of the 20 major cloud companies, 10 showed steady revenue in the first half of 2013 alone. NetSuite led the Cloud Computing Stock Index (CCSI) figures with 37.30% share revenue from the $10,000 in January to $13,730.
The Cloud Computing Stock Index also revealed the other best performing companies in terms of revenues created from their cloud-based business solutions, applications, services and infrastructure. NetSuite on top is followed by Keynote Systems, Inc. with 36.18% share gain, then CA, Inc. with 26.67%, Workday, Inc. recorded 23.81% revenue and Cisco Systems, Inc. made it at number 5 with 22.60% stocks gain.
Cloud computing's worst performing companies, on the other hand, include Rackspace Hosting, Inc. with a high loss at -46.78%, followed by Fusion-IO, Inc. with -41.21%, F5 Networks, Inc. follows with -31.57% loss, VMware is at number 4 with -29.94% loss and Riverbed at number 5 with -24.91% recorded losses.
Incidentally, if the best place to work for or the best CEO is the focus, there are also best performing companies. These cloud companies have made work as fun, challenging, focused, yet not so easy. Leadership in the business takes from a strong culture of customer trust and respect. Glassdoor.com compiled a score sheet to give the best cloud companies to work for, which is based on the percentage as rated by its current employees. AppDynamics, Workday and Dropbox all took first place with 100% rating from its current employees, followed by Red Hat and Ultimate Software with 97% rating each on 2nd place and Google at 3rd with 95% rating.
Highlights of the cloud computing performances belong to NetSuite as user reception of the Enterprise Resource Planning (ERP) becomes widely accepted. In fact, NetSuite has announced that the company intends to venture into manufacturing with the success of its two-tier ERP strategy. This move will further be complemented by its recent partnership with Oracle.
Another highlight from the cloud is the massive adoption of tablet users to Amazon Web Services via Kindle, acquisition of cloud tools such as digital content, successful online store, and the thriving pilot in LA and Seattle of the AmazonFresh online grocery.
Other highlights from CCSI 29.6% return of revenue came from the Dow Jones Industrial Average (DJIA) that recorded 18.83% share gain, followed by Microsoft at 14.2%, Oracle at 7.17% and SAP at 27.51%.