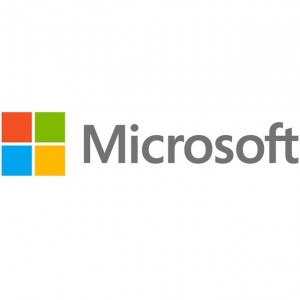 The recent Microsoft Worldwide Partner Conference (WPC2013) had many announcements from its president Satya Nadella. Among them include the major improvements and features of the updated Windows Azure and Office 365. Microsoft also takes its SharePoint and Office Store to 22 new markets, plus the addition of the new business intelligence tool Power BI to Office 365.
Key Takeaways:
"We are leading the next-big shift from client-server to devices and services." (Nadella)

50% of Fortune 500 companies are now using Azure.

3.2 million Businesses are utilizing Office 365.

More than $2 trillion of IT users are using apps.

150,000 worldwide partners are selling Microsoft cloud services and Office 365.

22,000 worldwide partners already sold Microsoft cloud services in the last 12 months.
Another progress is the release of a new partner program called Microsoft Cloud Channel Partners. Exoprise, a cloud-based application for SaaS enables monitoring and enablement solutions for the channel partners of Microsoft Office 365. It also allows the expansion of Microsoft's market availability for adoption to cloud applications.
The evolution into the cloud platform has been the most unsettling force to hit IT, but it also promises a good future for companies. In fact, the industry expert's revenue projection from cloud office applications will be at $5.9 billion by 2016. The only area that needs to be strengthened is the lack of monitoring and management tools for essential cloud services.
This is where Exoprise CloudReady Monitor for Office 365 is focusing right now. The application allows IT administrators an end to end visibility of all available cloud services. It gives IT group real-time statistics, major control of availability and performance issues, and timely alerts for the entire delivery chain. All these happen simultaneously from the Microsoft data center to the customer firewall.
"Moving your mission critical applications to the cloud doesn't absolve IT of responsibility for the quality of service provided to users. If your users can't access email, they are not going to call Microsoft, they are going to call the IT help desk and the IT team will be expected to fix whatever problem exists. Exoprise is providing IT departments and service providers with the control and visibility they need to assure quality of service for their users through early detection and rapid resolution of service-affecting issues, regardless of where they occur," said Warren Mead, VP of channel and sales for Exoprise.
To add to these features, Exoprise utilized the advantages of crowdsourcing to improve performance in the delivery of chain data from consumers. This efficiently provides baseline statistics to compare variables in performance metrics and pinpoint technical and speed problems. The solutions will be made available exclusively to Exoprise users and Microsoft channel partners. For those contemplating on using Exoprise, it's available for a free trial on its official website.
"We are excited to join the Exoprise Partner Program to help enhance our Microsoft Cloud Practice. The CloudReady Insight solution has helped to differentiate our migration planning services while the CloudReady Monitoring solution is a great addition to our Office 365 offering and provides unique value to our customers," said Dave Walstad, VP for marketing and sales at Virteva and a Microsoft Gold Certified partner.
Other News:
Office general manager, Julie White also added additional highlights on Microsoft project highlights. Currently, the company is facilitating cloud managed environments across Windows Azure, Office 365, System Center, Active Directory and Windows Intune. Data security and rights management are currently built-in with Microsoft Outlook and Office 365.
New Releases:
Dynamics is soon to run and optimized this fall via Windows 8 and   touch users.
Self-service business intelligence will be another giant leap for Microsoft as it previews its "Power BI for Office 365". Power BI, a set of tools that will provide mapping, data query, interactive charting and data modeling will soon be available as an add-on to Office 365.
Windows Azure AD Saas will also be out for preview as it releases its management solutions for BYOD and other business cloud scenarios.
White said, "We built our cloud infrastructure on Windows 2012 Hyper-V. From Azure to Bing to Office 365, it's all running on Windows infrastructure. And we're making it available as part of Windows Server and System Center for others to build their own infrastructure. Neither Amazon nor VMware can promise nor deliver this readiness across workloads."
The move of Microsoft to offer SharePoint and Office to new markets, plus the addition of business intelligence features to Office 365 and Exoprise are expected to widen the existing user base of the company.