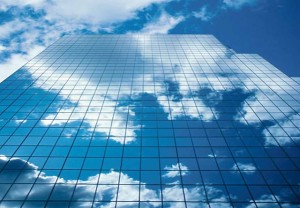 Cloud computing services are increasingly moving into the future in the government sector. However, the adaptation is slow due to security, privacy and regulatory matters. The market research firm MarketsandMarkets assume that government agencies will invest $18.48 billion dollars in cloud computing by 2018.
The report "Government Cloud Market By Agency (Federal Cloud, State and Local Cloud, Defense & Military Cloud), By Delivery (SaaS, PaaS, IaaS), By Deployment (Public, Private, Hybrid, Community) Global Advancements, Market Forecasts and Analysis (2013 – 2018)" by MarketsandMarkets says that nothing will disturb the growth of cloud computing over the next five years, representing a Compound Annual Growth rate (CAGR) of 45.1% per year over five coming years.
There are numerous upcoming trends in Government Cloud Market, which creates enhanced opportunities for the citizens and other small departments. The collaborative and content development tools are enabling services providers to offer world-class cloud experience to the agencies. There are many tools and software applications that are entering into this market. The solutions and services are facilitating the establishment of successful infrastructure facilities for government organizations, says the report.
On-premise deployments as well as infrastructure, platform and software-as-a-service will expand at a compound annual growth rate of 45.1 percent through 2018. It should be noted that the flexibility of the information system appears to be the primary cause of the adoption of cloud to reduce costs. In addition, market leaders are investing in acquisitions and new technologies to address the increasing demand across a wide range of public and government organizations and to expand existing product portfolio.
MarketsandMarkets report said one of the biggest drivers of growth will be the big data, systems handling and large datasets. The amount of data generated from virtualization, mobility and cloud is already forcing government agencies to reevaluate their cloud strategy and study more economical and efficient to store vast amounts of information forms, and these new mechanisms will be based on cloud solutions. The study also identifies social collaboration in the emerging new era including adoption of cloud applications such as server and storage, collaboration, business operations, disaster recovery/data backup, health and safety, security and compliance, mobility, analytics, cloud gaming and content management.
North America is the biggest market for government cloud but Asia Pacific (APAC) region is expected to become the biggest market for government cloud, surpassing cloud implementations across all other regions.
MarketsandMarkets another recent report predicted that the health care industry will invest $5.4 billion in cloud computing by 2017 in segments including applications, deployment models, service models, pricing models, and components.