Featured Article
MORE FEATURED ARTICLES

In terms of infrastructure, VMware will provide its own OpenStack distribution that still integrates deeper into the VMware architecture. At VMworld 2014, VMware announced the new VMware Integrated OpenStack (VIO) offering putting intelligence in the hardware versus software in the level of automation.
Based on the OpenStack Icehouse release, VIO integrates OpenStack APIs [...]
Continue Reading

→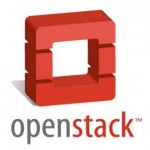 The OpenStack Marketplace has a new feather under its hood. The open source cloud markatplace opens hosted private cloud for users to evaluate different OpenStack deployment options that best meet their requirements.
The new Hosted Private Cloud category offers an open and transparent means to evaluate the full spectrum of OpenStack deployment options [...]
Continue Reading

→

What is a real trend, which changed our lives forever and what is a mere hype that fizzles out quickly? Once a year, technology research firm Gartner releases Hype Cycle report to get the current nurve of the market, the business trend and the future direction.
This year also Gartner has released its [...]
Continue Reading

→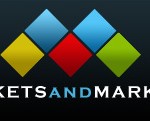 The market for big data is growing over the next five years with an estimated compounded annual growth rate (CAGR) of 25.52% from 2013 to 2018 to $46.34 Billion by 2018, reports research firm MarketsandMarkets.
The report "Big Data Market By Types (Hardware; Software; Services; BDaaS – HaaS; Analytics; Visualization as Service); By [...]
Continue Reading

→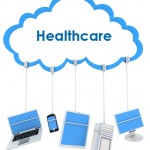 After Google and Apple, Intel now is entering the healthcare industry. The chip company has started a new program in the area of big data along with the Michael J. Fox Foundation for Parkinson's Research.
As part of the program, Intel's upcoming wave of wearable technology will help research on and treatment of [...]
Continue Reading

→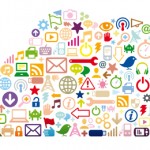 According to forecasts by Gartner, by 2020 there will be in circulation of more than 26 billion connected devices. EMC Corporation forecasts the digital universe of Internet of Things has doubled every two years and may be increased 10-fold between 2013 and 2020 from 4.4 trillion to 44 trillion gigabytes. But at [...]
Continue Reading

→

Microsoft and IBM are gaining momentum in the market for cloud infrastructure services and pressuring beating Google and Amazon, according to a new study. While Amazon, the market leader in cloud, maintained its position. But Amazon market share is not larger now than its four closest competitors combined, said a report from research [...]
Continue Reading

→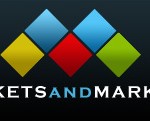 Modular data centers (MDC) originally conceived as a solution for local problems in remote areas where it is difficult or impossible to build a classic data center. However, it turned out later that this concept is gaining popularity as MDC is deployed in a shorter time, and its total cost of ownership tend to [...]
Continue Reading

→

GrowthBeat — VentureBeat's inaugural event on the future of marketing tech — is gathering the industry's biggest names to uncover new case studies, insights, and strategies designed to help companies more effectively acquire and retain customers and grow revenue.
There's science in knowing your prospect or customer, learning what he [...]
Continue Reading

→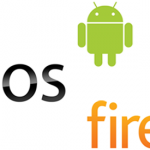 Being application developer is not always the most exciting job. Especially when you have to devote time to implement functions or personally identify data analysis. To make life earier for mobile developers, Amazon Web Services introduced several new features that allow software developers to create and deploy mobile applications and expand its scale [...]
Continue Reading

→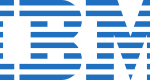 IBM has unveiled one of its bigger plans so far. The company will invest three billion investment in chip and new technology. Over the next five years, IBM will invest a significant amount of their total revenue in new technologies like non-silicon computer chips, quantum computing research, and computers that mimic the human brain.
[...]
Continue Reading

→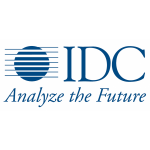 The virtualization offers companies a variety of ways to reduce hardware and management costs of the IT infrastructure dramatically. This makes them an industry-wide development, the software vendor must not be underestimated. The rapidly growing popularity of VMs (Virtual Machine) within large companies makes it easier for software vendors required to license their applications [...]
Continue Reading

→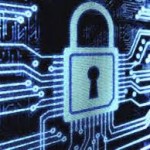 During the past year, the demand for SIEM (Security Information and Event Management) technology remained strong. The widespread adoption of the SIEM technology is driven both by the need for security and compliance with regulations. Most of security needs is the effective detection of targeted attacks and violations.
Organizations are failing at early breach [...]
Continue Reading

→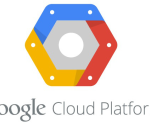 In turn, Google decided that MapReduce, the big data analysis tool that the company initiated several years ago, was no longer an appropriate technology for real-time volume data processing. Google representatives at the conference Google I/O introduced the novelty of the cloud Dataflow which has help companies to analyze large volumes of data in [...]
Continue Reading

→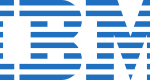 Having been the first to understand that the services would yield more than the sale of equipment, IBM was the first to suggest that software sales will bring in more than services today. In continuation of that effort, IBM has launched a new big data service that is designed to deliver better results [...]
Continue Reading

→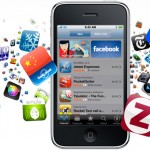 MobileBeat — VentureBeat's seventh annual event on the future of mobile — is gathering the industry's brightest minds to unveil brand new case studies and strategies designed to help companies leverage mobile to drive real growth. 
They've got a bunch of new speakers listed below, as well as a roadmap laying out what [...]
Continue Reading

→
Download Free Whitepapers