Featured Article
MORE FEATURED ARTICLES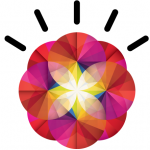 Just days after Lenovo purchased of IBM's x86 servers business, IBM presents a number of new models based on its own Power8 Workstation processor. It's about the first models based on Open Power Foundation, where companies like Google, NVIDIA, Canonical, Tyan, Samsung and Micron have been active contributors and thus will help to [...]
Continue Reading

→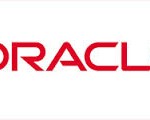 There have been more data in the last two years than in the entire history of computing. And this explosion of information requires companies to have effective tools for collecting and analyzing data. Moreover, the increasing trend of connectivity across different mobile devices pushes companies to integrate their infrastructure to these platforms.
It began [...]
Continue Reading

→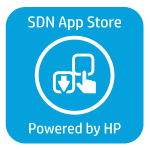 In light of the many technology transitions that businesses face, such as in security, cloud, mobility and big data, the Software Defined Networking (SDN) is essential to ensure success in networking. HP aims to build an ecosystem of partners seeking to create solutions-driven applications that can generate value for customers with simplicity.
HP [...]
Continue Reading

→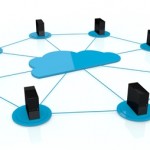 There is no doubt that Software Defined Networking (SDN) can bring tremendous value to IT organizations. There is also no doubt that in the current environment, SDN is only suitable for early adopters. Given the immaturity of current API standards and products, any IT organization is looking to implement in the short term SDN [...]
Continue Reading

→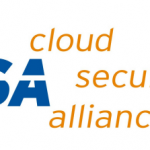 The experience gained by the company alongside the users of the enterprise and cloud service providers of cloud computing adds an important perspective on the challenges of security in cloud, big data and Internet of Things (IoT) environments.
The non-profit Cloud Security Alliance (CSA) that aims to promote the use of best practices [...]
Continue Reading

→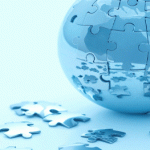 Businesses are facing the most diverse work environment that the world has ever seen with five different generations working together, across geographies — each with different skills, experiences and work habits. Many companies use predictive modeling to determine how customers will behave in the future by using a set of data describing the actions [...]
Continue Reading

→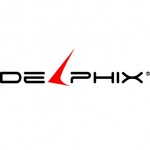 Most enterprise business customers today face a plethora of challenges in order to migrate their massive applications to the cloud environment. For instance, many enterprise applications are so large that one of the easiest ways to migrate a customer environment to the cloud is to physically ship the customer storage disks [...]
Continue Reading

→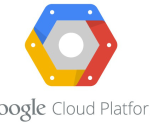 Google does not skimp on how to attract start-ups on its cloud platform. Recently, the search gaint announced the "Google Cloud Platform for Startups" that offers young people grows by offering $100,000 credit for one year to host all types of tools and services on the cloud development platform from Google.
The new [...]
Continue Reading

→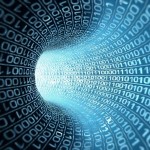 The big data is changing the conduct of business for companies and executives to get the most from their big data projects and help ease big data challenges. According to a new report from Accenture, enterprises are satisfied with business outcomes from big data and recognized it as very important tool to their [...]
Continue Reading

→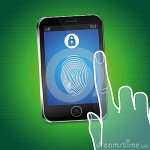 For years, companies and employees have struggled with the problem of bringing personal phones on the job. Now, the team of Dell has created an app called Virtual Smartphone which offers secure calls, messages and applications for Android and iOS alike.
The solution called Dell Mobile Workspace, part of Dell Enterprise Mobility [...]
Continue Reading

→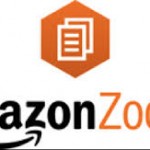 After a month of testing, Amazon has announced that Zocalo, the service to store and share online documents, is now available worldwide for all customers of Amazon Web Services (AWS).
Amazon announced the Zocalo service in July, the service is designed especially for corporate customers that want to save the data and share. [...]
Continue Reading

→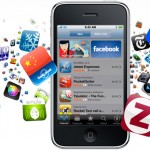 Mobile phone users use their smartphones for greater usage of social media, navigation, video, retail, and music apps such as Facebook, Google Maps, YouTube, Amazon (retail), and Pandora Radio. Social media is the most popular with larger screens users, followed by navigation, video, retail and music.
Last year, Forrester Research annual report [...]
Continue Reading

→

In terms of infrastructure, VMware will provide its own OpenStack distribution that still integrates deeper into the VMware architecture. At VMworld 2014, VMware announced the new VMware Integrated OpenStack (VIO) offering putting intelligence in the hardware versus software in the level of automation.
Based on the OpenStack Icehouse release, VIO integrates OpenStack APIs [...]
Continue Reading

→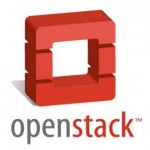 The OpenStack Marketplace has a new feather under its hood. The open source cloud markatplace opens hosted private cloud for users to evaluate different OpenStack deployment options that best meet their requirements.
The new Hosted Private Cloud category offers an open and transparent means to evaluate the full spectrum of OpenStack deployment options [...]
Continue Reading

→

What is a real trend, which changed our lives forever and what is a mere hype that fizzles out quickly? Once a year, technology research firm Gartner releases Hype Cycle report to get the current nurve of the market, the business trend and the future direction.
This year also Gartner has released its [...]
Continue Reading

→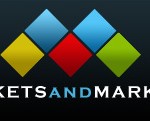 The market for big data is growing over the next five years with an estimated compounded annual growth rate (CAGR) of 25.52% from 2013 to 2018 to $46.34 Billion by 2018, reports research firm MarketsandMarkets.
The report "Big Data Market By Types (Hardware; Software; Services; BDaaS – HaaS; Analytics; Visualization as Service); By [...]
Continue Reading

→
Download Free Whitepapers