Featured Article
MORE FEATURED ARTICLES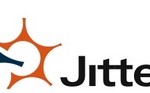 By George Gallegos, CEO of Jitterbit (www.jitterbit.com)
CRM applications such as Salesforce are critical to the success of any enterprise organization. Using Salesforce, organizations can quickly and easily store, aggregate, and retrieve customer data critical to the success of the business. With better organization, greater accessibility, and improved communication across your marketing, [...]
Continue Reading

→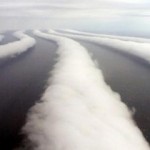 In our increasingly globalised world, small businesses need an working communications network to span the geographically distributed sections of the company. But the business applications required to achieve this are an pricey proposal in our current economic climate. This is making it progressively troublesome for smaller firms to contend with big corporations who hold [...]
Continue Reading

→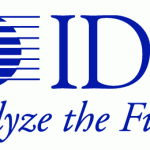 IDC stated in a recent report that the convergence of Western European mobility enterprise and security-based platforms will hit a rapid growth as cloud computing continues to thrive.
A research paper conducted by the firm predicted that the enterprise mobility and security market in this region of the globe will attain a $763 million [...]
Continue Reading

→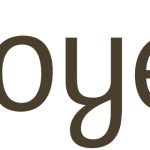 Joyent CTO, Jason Hoffman recently announced the company's recent plans, which included the move for an open-source for its cloud-based OS. They call it the SmartOS; it is now currently being used for Joyent's public cloud platform and SmartDataCenter's private cloud platform. The SmartOS will be launched very soon as an open-source system like [...]
Continue Reading

→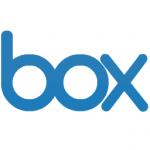 Box.net has made its commitment to offer more diverse applications and features for its mobile users. The company is targeting workers who have a need to constantly share files and documents, to do this they have updated their Android application last Thursday to support tablet PCs. To accomplish these additional features Box.net added RIM's [...]
Continue Reading

→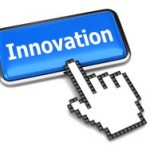 In one of the Jurassic Park movies, there was a statement, "You can't contain life, life finds a way". I believe that the same statement can be applied to innovation as well. Whatever circumstances, innovation would find a way to break through.  Perhaps, the tougher the conditions, more innovation would come about.
However, if [...]
Continue Reading

→

Cloud Cruiser launched today its cloud cost management solution for OpenStack in general availability; the solution features workflow tools that provide management and accounting capabilities for optimizing capex and opex costs in heterogeneous cloud computing environments. Cloud Cruiser develops cost management software that is designed specifically for enterprises and server providers to gain transparency, [...]
Continue Reading

→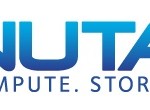 Nutanix, a Cloud storage infrastructure startup announced today the launch of its flagship product Nutanix Complete Cluster, which it claims is "the industry's first truly converged server and storage infrastructure for enterprise-class virtualization that removes the need for network storage."
With its Complete Cluster, a high-performance hardware plus software solution, Nutanix [...]
Continue Reading

→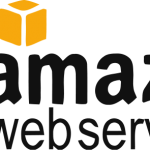 Due to stringent requirements, many government agencies have been slow to adopt the cloud, but Amazon's new AWS GovCloud could be the solution. AWS GovCloud is a new secure region specialized for US government agencies and contractors to move more sensitive data into the cloud.
On Tuesday, Amazon's senior vice president of AWS Andy [...]
Continue Reading

→

OpenLogic has a new product offering for PaaS (platform-as-a-service), CloudSwing, which is focused on providing technical services for open-source products for developers. CloudSwing users will now also have a way to bring together their software stacks for the cloud platform.
Kim Weins, OpenLogic's senior vice president for marketing said that customers will [...]
Continue Reading

→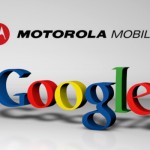 Google has recently made its biggest investment acquisition when it finally decided to buy Motorola Mobility for $12.5 billion dollars.
Motorola Mobility being the leading supporter of Google's Android mobile phone OS made smartphones and tablets PCs run on the software, which they called the Xoom.
The recent acquisition will give Google an upper [...]
Continue Reading

→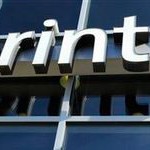 Sprint is looking to offer "hosted collaborating services" to SMBs as a move to get into the cloud services market and ultimately help the company grow. The company plans to use its own data center to provide services.
Sprint is following the footsteps of other telecom companies like Verizon, who back in January picked [...]
Continue Reading

→

RentTheCloud.com was built by A-Frame Technology Services, a brokerage service that matches companies seeking cloud services (SaaS, PaaS, IaaS) with cloud vendors. The company claims that RentTheCloud.com is 100% success based and removed the risk involved in evaluating and implementing cloud services.
If you land on The RentTheCloud.com website you'll [...]
Continue Reading

→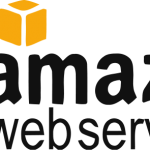 Amazon's Direct Connect is now working wonders by providing 10 Gbps through their cloud network. This is so far from the time when WAN lines were used in personal computers. In the past IBM's SNA operated at just the speed of 19kbps in the 70's and 80's. But, now Amazon is speeding up and [...]
Continue Reading

→

The Big Shift to Cloud-based Security
How small and medium-sized organizations can manage their IT risks and maintain regulatory compliance with minimal staff and budget.
Keeping IT systems secure and running within regulatory compliance mandates, especially for mid-sized and even small businesses, seems next to impossible. There are many [...]
Continue Reading

→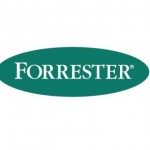 It's one thing to say infrastructure and operations (I&O) professionals need to invest in infrastructure-as-a-service (IaaS) cloud computing; it's quite another to justify the financial and resource commitments.This requires a business case that validates the investment on grounds of business empowerment,cost savings, or faster time-to-market. Positive return on investment (ROI) from cloud computing can't [...]
Continue Reading

→
Download Free Whitepapers